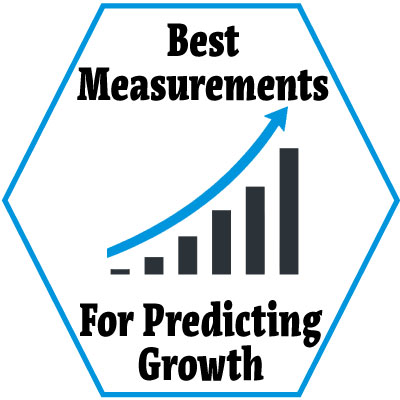 Direct selling companies measure their businesses in many ways.
While monthly sales are a good measure of company month-to-month or year-to-year performance, it isn't the best measurement for predicting the future.
The best measurement for predicting the future of a direct selling company is the number of leaders in your sales force.  This is because leaders have great influence over others.
Watch our video below for more on this topic.
If your compensation plan isn't producing the results you expect, you either need to improve your plan or lower your expectations.  No one wants to lower their expectations; that's like giving up.  There is a better way.
A Larger Company
To grow your company, your compensation plan should be designed to motivate and reward specific behaviors. In all, there are 12 of them.
If your plan isn't producing the results you expect, you either need to improve the plan or lower your expectations. No one wants to lower their expectations; that's like giving up.
More Recruits, More Sales
Direct selling companies depend on two activities more than any others.  These are recruiting and selling.
Does your compensation plan support a recruiting culture? A recruiting culture consistently encourages and rewards early recruiting.
When companies drive recruiting through contests or incentives instead of through their compensation plans, people recruit only when there's something extra in it for them. This condition is one, unfortunately, we see too often in companies with compensation plans in significant need of improvement.
Are you requiring your independent representatives to meet personal sales goals?  Having a compensation plan where personal sales requirements are absent truly isn't good for anyone.  While you may feel like a nice guy for a little while, know this… Nice guys finish last in the race to grow direct selling companies.
Are you using wet wood to try light your company's fire?  Dry wood burns faster.
Career Advancement
If you have a compensation plan, you should have career advancement expectations.  Are your independent representatives progressing through the ranks of your compensation plan at the rates and in the timeframes you expect?
If not, why not?  If you're not sure, why aren't you sure?
Lack of Leadership
Did you know that the greatest predictor of growth or contraction in your direct selling company for the next few months is the number of new first ranked leaders?
If you are not seeing the development of new leaders that you expect, something may be wrong with your compensation plan and/or your leadership development program.
Most often, the fix is a compensation plan change implemented with simultaneous changes to supporting processes at corporate and in the field that identify and nurture potential leaders.
Budget
Your largest expense is field compensation.  Hearing this makes you want to lower it, doesn't it?
Not so fast.  While some companies choose to decrease compensation plan budgets with the goal to increase company pre-tax profits, others increase their compensation budgets specifically to grow company sales.  Do you know what is better?
When Should I Change My Plan?
You should consider compensation plan improvement when you can answer "yes" to any of the following statements:
Our plan is not producing desired results, and our desired results are reasonable.
Our business model is changing and the current plan won't fit where we are going next.
We want to increase (or decrease) our field compensation budget.
Some parts of our plan are illegal and we want our plan to be fully legally compliant.
Before Compensation Plan Improvement
Before a compensation plan is changed, it is important to do the following:
List the problems you wish to correct.
Identify the goals of the compensation plan changes.
Request and obtain compensation plan performance data.
Review and analyze the data.
Let the data speak.
Whenever a compensation plan is changed, you have the opportunity to correct more than one problem.  Don't squander this opportunity. View everything in the plan plus supporting processes in your business each like a puzzle piece that can be changed if needed.
Whether you choose to make all the necessary changes at once, or gradually implement them, is a decision that will be made during your compensation plan transition, a required step to minimize field discomfort during the compensation plan change process.
Brave and Smart
Don't be afraid of changing your compensation plan.  Instead, be brave and smart.  Enlist the help of MLM consultants and compensation plan experts like those at Sylvina Consulting who have helped hundreds of companies just like yours.
What makes a compensation plan good?
It is good if it financially and ethically fits your business while motivating and rewarding very specific behaviors from your sales force.  What are these 12 key behaviors?
Personally purchasing your products or services.  All network marketing companies and party plan companies are in the business of selling products or services to their independent representatives, but in most countries, you cannot legally require personal purchases as a prerequisite to earning multilevel compensation.  In Japan, you can require personal purchases.  Every compensation plan should have a personal sales volume requirement.  Personal sales volume is the sum of a representative's purchases plus the purchases of his or her customers (see behavior #2 for more about customers).  If your representatives purchase your products only to qualify for multilevel compensation, this means your products aren't strong enough for personal consumption.  We want representatives to remain as customers even if they are not earning money through the company's compensation plan.  For this to occur, you must have products that people would buy even if there was no compensation plan.
Selling to customers (non-participants of the income opportunity).  Party plan companies understand the importance of selling products and services to people who are not independent representatives.  They call these people "customers."  Sales to customers comprise more than 90% of the sales of most party plan companies.  Many network marketing companies view their independent representatives as their customers.  Some encourage people to become independent representatives to obtain product discounts that are not available to customers.  For others, the price of the starter kit or enrollment fee helps to separate representatives from customers.  Regardless of your business model, if you have a network marketing or party plan company, you are in the business of selling products and services.  If you would like to maximize your revenues per representative and pay your representatives more money, selling to customers who are not representatives is the best way to do this.
Introducing the income opportunity to others (sponsoring/recruiting).  To grow bigger, direct selling businesses must enroll new representatives.  While most people who join a direct selling company will never recruit anyone, we still need those who may recruit to do it.  How do we encourage recruiting?  Your compensation plan needs to make recruiting financially worthwhile.  How do you know if it's worthwhile?  We can tell by looking at your rates of recruiting.  For legal compliance, don't pay specifically for recruiting.  Instead, compensate the enrolling representative and their uplines based on the sales volume generated by a new recruit.
Building a team.  Teams are powerful.  They motivate participants to work harder and smarter.  When team building is encouraged, two or more people benefit from the performance of one.  Every multilevel compensation plan should be designed with team building as a requirement for title promotion and increased compensation.
Training, supporting and nurturing others.  If your compensation plan paid a one-time bonus on the sales volume of a personally enrolled representative and nothing more, the enrolling sponsor would not be motivated to continue training and supporting the new recruit.  "Love them and leave them" would be an appropriate tag line for your compensation plan.  Wouldn't it be better to say, "Love them and keep loving them?"  To encourage the development of supportive relationships, you must compensate your representatives in ways that reward ongoing efforts to help others.
Becoming a leader.  While monthly sales are a good measure of company month-to-month or year-to-year performance, it isn't the best measurement for predicting the future.  The best measurement for predicting the future of an MLM or party plan company is the number of first titled leaders in your sales force.  This is because leaders recruit proportionally more people and have a greater influence over others.  Every successful compensation plan has leadership titles.  The designer of your compensation plan needs to define the requirements for the first leadership title carefully so that the percentage of reps who become leaders is acceptable and predictable.
Personally developing leaders.  I like to say that the primary purpose of leaders is to help others become leaders.  Most leaders need to be taught how to train others.  It is true that leaders don't always sponsor leaders, and the sponsors of leaders are often not leaders. So your compensation plan must reward leaders for personally developing leaders regardless of the number of levels between the current leader and the new leader.
Helping other leaders to develop leaders.  We want all leaders to help develop other leaders, but not everyone knows how to do that.  Your compensation plan should reward the teaching of leadership development skills by compensating leaders effectively for helping downline leaders to develop leaders below them.
Meeting or exceeding minimum activity requirements.  Multilevel compensation is a privilege, not a right.  To earn the privilege, every independent representative should be required to meet or exceed personal sales volume thresholds.  Doing the minimum is good, but exceeding minimum requirements is better for everyone.  If you want your representatives to exceed minimum activity requirements, the best way to achieve this goal is to provide specific incentives in your compensation plan to do so.
Being promoted to a higher title or rank.  For your independent representatives, this business is about money, but it's also about recognition.  Promotions to higher titles should be recognized in many ways, one of which is increased compensation.  You may also choose to provide one-time promotion bonuses to reward these achievements.
Meeting or exceeding title maintenance requirements.  Every title in your compensation plan should have a set of requirements for promotion and maintenance.  If you view these requirements as minimum performance standards, you can provide additional compensation when they are exceeded.
Staying active and engaged in the business (retention).  Did you know that the average direct selling company experiences an annual retention rate of only 20% for new representatives?  It's shocking, but who wants to be average?  Wouldn't you rather your company be better than average?  You bet you would!  Retention superstars have a retention rate of 60%, which is 3 times the average rate.  Representatives quit for many reasons, but these reasons can be summarized into five categories:

Product quality/pricing challenges
Insufficient support, communication, and education from the company, sponsor, and uplines
Insufficient training and tools
Compensation deficiencies
Unmet expectations
You can improve your retention rate of independent representatives by taking steps to improve your business in all of these areas, one of which is compensation plan design.
Conclusion
If your compensation plan doesn't address these 12 behaviors, it is incomplete and your business is smaller as a result.
A Helping Hand
Sylvina Consulting can assess your business, identify areas in need of solutions, and help you to grow your business faster with a better compensation plan and a stronger leadership development program.  Contact Jay at 503.244.8787 for further information.