Business Building Guide Book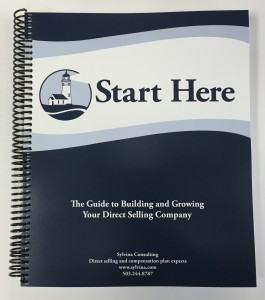 Are you building or growing a party plan or network marketing company, or seriously thinking about it?
To be successful, you need to know what to do, and what not to do. You also need to avoid making mistakes that will cost you time and money.
In addition to offering a comprehensive selection of consulting services, Sylvina Consulting has published a very special book for new and young MLM and party plan companies.
Our book will save you both time and money.
BONUS:  Each book includes one hour of consulting time for your business, a $200 bonus value.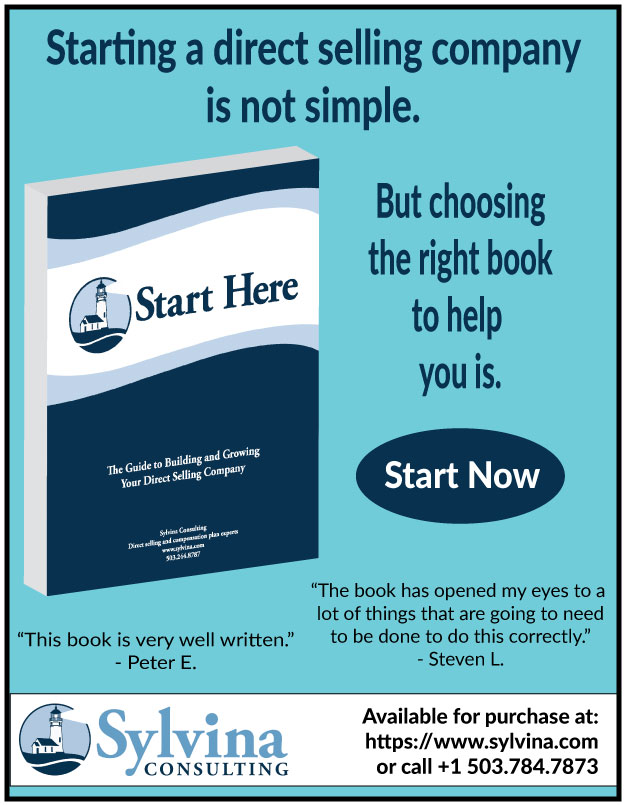 Our 250-page guide will tell you:
Each guide includes one hour of direct selling consulting for your business.  For more details, view the Table of Contents.
To learn what others say about our book, view the Guide Comments.
To order your copy, click here.
Compensation Plan Conference Webinar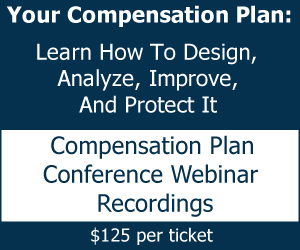 The more you know about compensation plans, the better decisions you will make for your company.
Learn what you don't know about compensation plans that you need to know.
Register now to view our Compensation Plan Conference Webinar recordings.  You'll get 6 hours of education on compensation plans for companies just like yours.
While consulting with and improving hundreds of direct selling companies since 1986, we have seen how compensation plans can motivate and reward the wrong behaviors.
Hosted by top compensation plan expert Jay Leisner of Sylvina Consulting, this Livestream and recorded
Compensation Plan Conference
is pure education for companies.
Direct Selling Edge Conference Webinar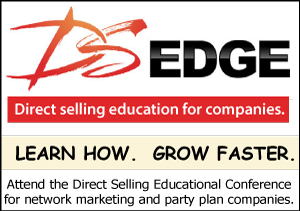 Sylvina Consulting is a co-sponsor of the Direct Selling Edge Conference, the best educational school for new and young party plan and network marketing companies.
This conference will teach you what you need to know about legal compliance, compensation plans, software, fulfillment, taxes, initial recruiting, social media, and so much more.  It's 10 hours of learning at a low price.
Direct Selling Association

Sylvina Consulting is a supplier member of the Direct Selling Association.
The Direct Selling Association (DSA) is the national trade association of the leading firms that manufacture and distribute goods and services sold directly to consumers. Network marketing and party plan companies are members of the DSA.
Here is a DSA membership application with membership benefits information.
MLM Attorneys
For competent legal advice and assistance for network marketing and party plan companies, we recommend:
Kevin Thompson and Kevin Grimes – www.themlmattorney.com
Spencer Reese and Steve Richards – www.mlmlaw.com
Gerald Nehra and Rick Waak – – www.mlmatty.com
As a courtesy, please tell them you were referred by Sylvina Consulting.