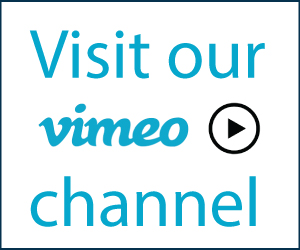 Sylvina Consulting is a publisher of great educational content for new and established direct selling, network marketing and referral marketing companies.
In addition to their top-rated 250-page book, Start Here: The Guide To Building And Growing Your Direct Selling Company, and their Amazon Kindle e-book MLM Software: What You Need To Know, Sylvina Consulting also has its own Vimeo channel populated with 150+ educational videos they recorded for companies like yours.
Videos include:
How To Start a Direct Selling Company
Compensation Plans – Focus On Binary Plans
Is My Product Good For Direct Sales?
Top Ten Problems of Direct Selling Companies
Never Put Yourself Into Your Own Company's Genealogy
Best Products For Direct Sales
When Should You Pay Your Representatives In Products?
What Is The Golden Rule Of Direct Selling?
Binary Compensation Plans
Why Does It Take So Long To Program A Compensation Plan?
All About Fast Start Programs
Best Reasons Not To Have A Business Plan
Starter Kits – Contents And Pricing
How Do I Teach Others To Sell?
There Are No Direct Selling Hybrids
How Much Does It Cost To Start A Direct Selling Company?
When Should I Ask A Direct Selling Business Consultant For Help?
What To Do When Leaders Stop Leading
How Is Recruiting Different From Hiring Employees?
Why Do People Design Simple Compensation Plans?
Fuel Your Business With Autoship
7 Must Have's For A Recruiting Culture
and many, many more.
If you haven't checked it out just yet, treat yourself to the excellent presentations that Jay Leisner has recorded and posted on the Sylvina Consulting Vimeo channel.