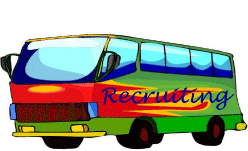 A direct selling executive recently told me, "We don't have a recruiting culture."
What exactly is a recruiting culture?  The simple definition is a high rate of early recruiting.
To have a recruiting culture, a company must do all of the following:
Provide enough information and support early in the life of new representatives so that they feel comfortable enough to consider recruiting others.
Teach representatives how to recruit.
Share the methods of your top recruiters with others.
In your compensation plan, don't provide higher titled representatives with big rewards for recruiting, while offering lower titled representatives comparatively little.
Include in your compensation plan the right rewards for helping new recruits to recruit early.
Encourage and reward recruiting through an attractive Fast Start Program in your compensation plan where your fast start goals are set properly.
Recognize recruiting separately for both new and established independent representatives.
To know how they're measuring up, companies need to measure their rates of recruiting over time and examine who is doing the recruiting and when recruiting is first occurring.
Does your company have a recruiting culture?
If not, do you know what you're missing and what you need to do to have a recruiting culture?  Give us a call at Sylvina Consulting.  We can help you to get your direct selling company and its representatives to get back on the recruiting bus.