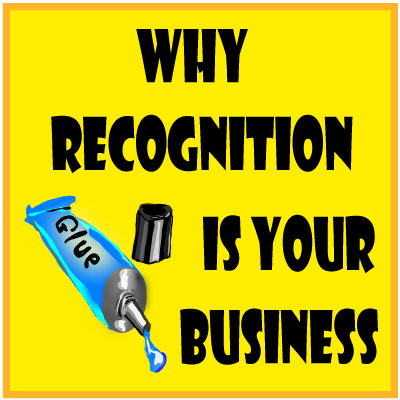 If you own or are employed by a network marketing or party plan company, one of your primary goals should be to attract and retain your independent consultants.
Direct selling consultants are not employees who report to work each day with regular contact with their supervisors.  They are independent contractors who are operating their own businesses.  All of what they do is truly up to them.
So, it would be best if you found ways to encourage them to stay in the game.
Money paid through your multilevel compensation plan will help to keep your consultants active, but by itself, it is not enough.
Remember, they are volunteers!  To stay engaged, volunteers need recognition.
What is Recognition?
Recognition is the acknowledgment of something.
When people feel recognized for their achievements, they are more likely to continue doing them.
From a corporate direct selling perspective, the purposes of recognition are to reward behaviors that we wish to become repetitive, to increase activity, to decrease attrition, and to help build a culture of personal development.
All of these purposes serve the greater goal of increasing "stickiness", another word for keeping more of your consultants in the business longer.
The Experience of Recognition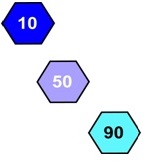 For every 100 people who enroll to participate in your income opportunity, how many do you wish to experience company recognition?
Think about this question for a long moment, before you give your answer. The types of recognition you should offer your new consultants depend on your number.
Now I'll tell you what I think. I recommend that your goal be to have at least 50% of your consultant's experience company recognition.
What Should Be Recognized?
The short answer is anything that the achiever believes is worthy of acknowledgment.
For the long answer, have a look at a portion of my list of 50 recognition measurements:
Attain a specific career personal sales target
Achieve the first Fast Start goal
Achieve the second Fast Start goal
Achieve the third Fast Start goal
Achieve the fourth Fast Start goal
Beat your previous personal best in monthly personal sales
Beat your previous personal best in monthly group sales
Have an annual anniversary
Have a birthday
Recruit your first consultant
Recruit your second consultant
Recruit your third consultant
Promote to new title or rank in your compensation plan
Promote to a specific new title or rank faster than anyone else previously
Recruit a specific number of consultants in your career
Budgeting For Recognition
If yours is a direct selling company, field compensation is your largest expense.
Did you know that the average direct selling company spends 30-50% of its sales on compensation plan rewards?  How much each company spends depends on two factors:  its multiplier and its desired pre-tax profit.
In addition to this expense, direct selling companies spend 3-8% of sales on recognition.  Recognition includes awards, contests, incentives, and national and regional conferences.
Don't make the mistake of trying to save money on your recognition budget.  Instead, endeavor to spend all you've budgeted with the goal to maximize the impact of your spending.
Contests Vs. Incentives
Contests are competitions where people compete for supremacy.  Contests encourage competition and discourage collaboration because only a select few will win.  With a contest, you don't know that if you do X, you will get Y.
Incentives are programs where all of the performers who achieve specific targets can win.  With an incentive, you know if you do X, you will get Y.
Are Contests Good Or Bad?
Contests are problematic, because….
There are no specific goals.  People don't know what they have to do to win.
There is no way to measure if you are on track to win.
You cannot be certain if you won until the contest is over.
There are disincentives to collaborate with other top performers because it's a competition.
In a top 10 contest, if you are #11 you lose, even though your performance was excellent.
On the other hand, contests do have their good points.  These are:
The company knows how many winners there will be, so they will see the cost of the rewards for the contest in advance, and the CFO is feeling pretty good.
The company knows how many hotel rooms to book, and the travel planner is happy.
The company knows how many employees need to attend based on the known number of winners, so they can plan now for their absence.
Whenever a direct selling company runs a contest, they will have a group of top performers they've made very unhappy.  That doesn't seem so smart to me, especially since they are volunteers!
A Review Of 12 Behaviors
I've written extensively about how all multilevel compensation plans should be designed to motivate and reward specific behaviors. These 12 behaviors are:
Personally purchasing your products or services
Selling to customers (nonparticipants of the income opportunity)
Introducing the income opportunity to others (sponsoring/recruiting)
Building a team
Training, supporting, and nurturing others
Becoming a leader
Personally developing leaders
Helping other leaders to develop leaders
Meeting or exceeding minimum activity requirements
Being promoted to a higher title or rank
Meeting or exceeding title maintenance requirements
Staying active and engaged in the business (retention)
Interestingly, each contest or incentive should be designed with consideration of several, but not all, of these behaviors.  While great compensation plans are always complex, recognition programs need to be less complicated.  
Steps To Design A Contest Or Incentive
Review the 12 salesforce behaviors.
Select the specific behaviors to be motivated.
Determine the achievements to be rewarded.
Identify how to reward each one of them.
Consider weighting if multiple achievements are to be measured.
Evaluate past periods to see how many winners there would have been, who would have won, and what would the cost of the rewards have been.
If there are too few winners, reduce requirements to generate a new data set based on history.
If there are too many winners, increase requirements to generate a new data set based on history.
Review the new data sets and adjust requirements until you have a data set with the desired number of winners and costs for rewards.
Adjust requirements upward a bit, assuming that achievers will do more to get the rewards.
Consider including two sets of requirements, one for new consultants (who are in the business for less than one year when the contest or incentive begins) and another for older consultants.
Design your contests and incentives in groups, not just one as an island program.
Prepare IT data tracking requirements.
Determine exact data to be shared with (a) the company and (b) your consultants.
Identify redemption tracking requirements.
Monitor the results and compare them to other periods of time using your Key Operating Indicators.
Don't be afraid to introduce new elements if the old ones aren't working, or if you believe something different will be better.
Do You Have A Compensation Plan Problem?
It is vitally important for you to know who is doing the recruiting.  In fast-growing companies, most new consultants are sponsored by consultants who themselves are relatively new.  In slow-growing companies, new recruits recruit almost no one, or the median number of days until they recruit their first recruit is very long.
If your consultants recruit only when there is something special in it for them that is not always present, you have a big problem.  Your compensation plan is not adequately rewarding the recruiting behavior.  Don't attempt to fix a recruiting or selling problem with a contest or incentive!
To grow quickly, you need to have a recruiting culture.  To have one, include in your multilevel compensation plan the same great rewards for recruiting new consultants when these consultants become "qualified" (meet a specific target).
Common Recognition Mistakes
Here are the most common mistakes that direct selling companies make when it comes to recognition:
not having a complete recognition strategy
not offering enough forms of recognition
not setting recognition participation goals
not spending enough on recognition
not providing enough zero cost or low-cost recognition awards
the compensation plan does not motivate and reward recruiting sufficiently.
early-career achievements are not recognized
achievements are not published publically
too many contests and too few incentives
offering lucky draw contest rewards
not having leadership meetings or leadership trips as rewards
not tracking progress toward rewards when the company has the data to do so
not sharing progress weekly with consultants before a program ends
not providing details of achievements and progress to leaders to share at team meetings
not videoing trips or meetings
not using video content properly
not calling new consultants to welcome them aboard and to answer their questions
not calling consultants to congratulate them for specific achievements
not recognizing consultant birthdays and work anniversaries with a recap of personal achievements
Conclusion
While your expenditures on recognition are small compared to what you pay through your compensation plan, remember that recognition is equally important to attract and retain your independent consultants.
All recognition programs should be designed to fit your business model and compensation plan.
Don't "set it" and "forget it".  Just as compensation plans need to be refreshed from time to time, so do your recognition programs.
When you need help with your recognition programs or your compensation plan, contact Sylvina Consulting.  We are direct selling and compensation plan experts.