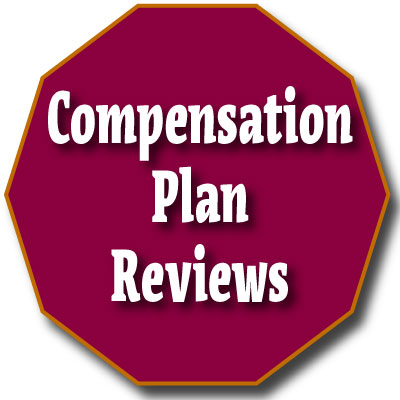 At no cost to you, find out if your compensation plan is in good shape, or if it needs to be improved. Ask the experts at Sylvina Consulting.
The best time for a Compensation Plan Review is before you obtain MLM software, but even if you already have software, you need to know if your plan has major or minor problems.
It's Your Largest Expense
As a network marketing or party plan direct selling company, your largest business expense is or will be field compensation.  It's larger than employee salaries, rent, monthly MLM software hosting fees, and all other overhead combined.  Always remember that.
You can't afford to pay for the wrong behaviors while not rewarding or skimping on the right ones. However you pay, it's important to spend your money wisely.
What Is A Compensation Plan Review?
A compensation plan review is an assessment of a compensation plan's strengths and weaknesses, performed by direct selling compensation plan expert Jay Leisner.
Jay has advised network marketing and party plan direct selling companies for 30 years.  More than just a plan expert, Jay mentors Sylvina clients in all areas of their businesses. Before offering advice or solutions, he asks important questions to understand each client's specific concerns and goals and he listens to the answers.
Jay will read your entire plan document with a focus on both legal requirements and the 12 essential behaviors.  He will tell you his concerns and recommend solutions to improve your plan.
Don't leave your future to chance.  Ask the expert; then decide what you'll do next.
How Do I Get One?
Very easily.  You can have your compensation plan reviewed at no cost to you.  Call Sylvina Consulting at 503.244.8787, text Jay at 503.784.7873, or fill out this form to request a compensation plan review.  You'll be glad you did.