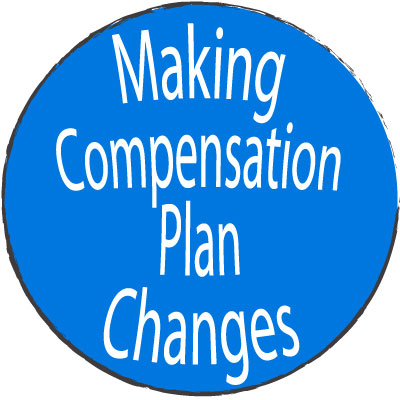 Whenever a direct selling company is considering changing its compensation plan, there are reasons that this is happening. Either there are problems that need to be fixed, goals that need to be met, or both.
What are these problems?
As compensation plan consultants, we can learn about a direct selling company's problems with their compensation plan by asking them to prepare a list of them. Interestingly, in our experience, we have found that half of the items on these lists are either not problems, or the issues aren't factually correct.
While asking for a list of problems is a great starting point, by itself the list isn't sufficient to identify all of a company's compensation plan problems.
Another way we can learn about a compensation plan's problems is by analyzing performance data. We prepare a spreadsheet in which we request two types of historical information: direct selling industry metrics and measurements pertinent to the business rules of your compensation plan.
After we analyze a company's compensation plan data, we can prepare a second list of compensation plan problems. Would you be surprised to learn that many of the items on our list did not appear on the company's list of perceived problems?
There is a reason for that. I like to say that data tells stories, stories none of us would know unless we examine the data. At Sylvina Consulting, we are experts at requesting the right data, analyzing it, and drawing observations from the results.
What are the goals?
In changing your compensation plan, your goals could include any of the following:
We want to pay out more, or we want to pay out less.
We want our top earners to earn less, or we want them to earn more.
We want specific people to earn more, or we want specific people to earn less.
We want more or fewer people promoted to specific ranks in our plan.
We want to add new bonuses.
We want to remove or combine bonuses.
We don't want to waste our compensation plan money by paying it out to the wrong people for the wrong behaviors.
We want to reward the right compensation plan behaviors.
We want to increase our sales per representative.
We want more recruiters and a stronger recruiting culture.
We want to increase our activity rate.
We want to reduce attrition.
We want to have more customers.
Identifying and understanding your goals makes a big difference in how we approach this compensation plan project.
Having your list of goals in hand before your compensation plan data is requested is ideal because then we can include data relevant to your goals in our analysis.
Repair or Replace?
Once we have a complete list of compensation plan problems and goals, a decision will need to be made as to what to do next.
Should your compensation plan be adjusted as minimally as possible to fix the problems and meet the goals, or should the plan be redesigned from the ground up?
Our recommendation depends on the severity of the problems found, the likelihood that the goals of the plan change can be met just with tweaks, and the company's tolerance for change.
As with all key business decisions, the direct selling company makes this decision with its eyes wide open.
Opportunity
Any time a direct selling company embarks on a project to amend or replace its compensation plan, there is an opportunity to drive the business forward faster. As with all the best opportunities, there are risks associated with them.
Understanding the compensation plan transition process is key to a successful implementation.
Communicating your compensation plan changes to your MLM software company is equally important.
Step One:  Free Compensation Plan Review
Ask the experts at Sylvina Consulting for a free compensation plan review.