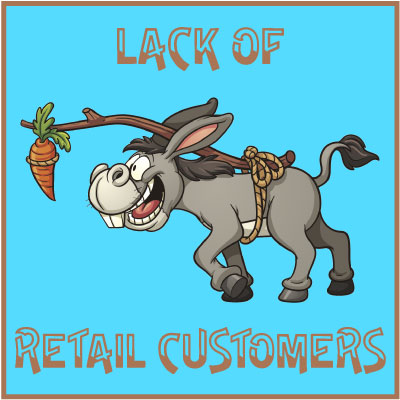 One of the elements of a pyramid scheme is the lack of retail customers.  Pyramid schemes are illegal.
A good number of network marketing companies have few retail customers who aren't also independent representatives.  This is the elephant in the room.
In the Omnitrition, Trek Alliance, Equinox, and Burn Lounge cases, courts found problems with the payment of commissions on sales of products to participants in the income opportunity because of a lack of retail customers.
Network marketing companies operate under the jurisdiction of several types of legal authorities, including the Federal Trade Commission, the Food and Drug Administration, state laws, and the activities of State Attorneys General.
Today, the FTC is investigating Herbalife, but no actions have been taken as a result of the investigation.
To operate legally and avoid being classified as a pyramid scheme, many MLM consultants and MLM attorneys recommend that that network marketing companies do all of the following:
Price the required starter kit at the company's cost.
Don't make product claims that can't be independently verified or that infringe on the rights of protected classes of people.
Publish only verifiable income claims that clearly state the percentage of distributors who earn the amounts represented and average rep earnings.
Pay commissions and bonuses primarily on the sales of products or services.
Offer a liberal return policy for both independent representatives and retail customers.
Have a significant portion of product or service sales made to non-participants in the income opportunity  (AKA retail customers).
Sadly, I have seen network marketing companies, with or without legal counsel, fail to do any or all of these things and some of them are no longer in business as a result of these decisions.
Whether you have an established network marketing company or yours is an MLM startup, having retail customers is important.
In 2007, Burn Lounge was shut down by a US District Court due to the FTC's concern that it was operating a pyramid scheme, selling products that were purchased only by its representatives, while publishing deceptive earnings claims (#3 and #6).
In 2013, the FTC shut down Fortune Hi-Tech Marketing for income claim violations (#3).
While party plan companies comply with #6 by design, many network marketing companies struggle with it because of the following problem inherent to their products or services:
"Few will buy the products or services unless they are independent representatives."
What is the problem?  It's either the price of the products or the product itself.  One or both aren't palatable except for those who plan to make money through the income opportunity.
For these companies, I recommend product line extensions and product pricing to serve the "retail customer" market.
The Direct Selling Association (DSA) has fought hard to preserve the rights to pay commissions and bonuses on the personal purchases of products and services by independent representatives and so far, this remains legal.
While there is no codified law today that specifically requires sales to non-participants in the income opportunity, the future is uncertain; it may bring us that law.  In addition to minimizing business risks from this possibility, I would say it's best for businesses of network marketing companies to have retail customers.  After all, they are in the business of selling products and services.  Why not sell them to everyone, not just to independent reps?
Where does all of this leave network marketing companies?  I say it leaves them in a position where they should encourage sales to retail customers in their compensation plan.
Should a carrot or a stick be used?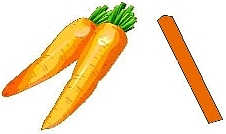 Carrot – Offer incentives to encourage retail sales (personal sales volume bonus, rebates on personal sales volume, and/or retail sales pools)
Stick – Require each participant  in the income opportunity to have retail sales to be active and eligible to earn commissions and bonuses
The most conservative approach is to use a stick.  Very few network marketing companies to date, however, have used a stick.
Regardless of the approach selected, companies who continue to ignore the elephant in the room put their businesses at risk.
For help with your risk mitigation, contact the experts at Sylvina Consulting or call 503.244.8787.  We like to rid rooms of elephants and we'd be happy to help you.