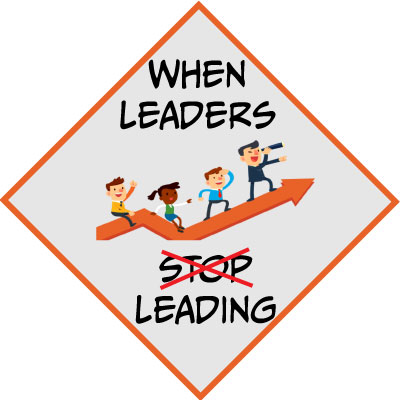 Leaders are so important to the success of all direct selling companies.  They sell more, recruit more, and stay active in the business longer than the average representative.  That's the good news.
The bad news is that, eventually, all leaders stop acting like leaders.  Why?  There are many reasons and there is a lot you can do to keep them engaged and productive.
I recommend a two-pronged strategy:  leader retention and leader recovery.
Leader Retention
Leaders stop leading when one or more of the following are present:
personal priorities have changed
disenchantment occurs in response to changes in your company that are unfavorable to leaders
unhappiness is present with an upline leader
there is poor or absent leadership from the company
company training of leaders is poor
leaders don't have personal goals
company or leadership politics make leaders feel uncomfortable
company provides inadequate recognition
your compensation plan does not provide leaders with sufficient rewards for their contributions
Retention is doing all you can to keep your representatives engaged and active in the business as long as possible.  Leader retention is providing leaders with the opportunities, recognition, and rewards that leaders want.
To keep leaders engaged, direct selling companies must:
train and retrain leaders
consider how changes will affect leaders
provide leaders with advance notice of upcoming changes
communicate to leaders the benefits that leaders will experience
teach leaders how to set personal goals
recognize privately and publicly leadership achievements
be consistent in how they respond to leader complaints about other leaders
Leader Recovery
If you are measuring both company and individual consultant performance metrics in a set of key operating indicators,  you can tell when individual leaders, and when leaders as a group, stop leading.
Here are steps your company can take to get leaders leading again:
remind leaders of the benefits of leadership
revisit past achievements and ask how they felt when they accomplished these goals
help them to set new goals
on a personal level, find out why each leader stopped leading and then respond, when possible, with specific solutions
offer to work with leaders personally to help them to get growing again
Don't make the mistake of threatening leaders with discipline as a consequence of inactivity.  Like all independent representatives, even your leaders are volunteers.