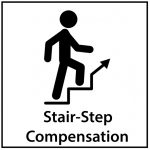 For many years, stair-step compensation was commonly used in multilevel compensation plans, but times have changed.
Just because another compensation plan designed in 1980 has a stair-step compensation plan, doesn't mean your plan should include it today.
In this video, I define and assess the relevance today of stair-step compensation.
More Videos About Compensation Plans
The Answer: Why Simple Compensation Plans Don't Work
Are Simple Compensation Plans Safer?
Why FTC Decisions On Vemma And Herbalife Matter To You
Compensation Plan Changes: Winners And Losers
To Succeed In Direct Selling, You Need An Edge