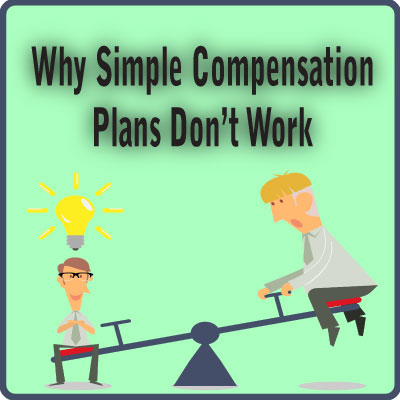 As a compensation plan expert, I am often asked if simpler compensation plans are safer.
Given the FTC regulatory actions in the last few years, I understood why I am asked this question more often than before.
This is an important question with an even more important two-part answer.
My Two-Part Answer
What's Wrong With A Simple Plan
To find out what's wrong with simple compensation plans, watch my 5-minute video The Answer:  Why Simple Compensation Plans Don't Work.
Why People Design Simple Compensation Plans
If you're curious as to why people design simple compensation plans, read Why Do People Design Simple Compensation Plans?
Conclusion
Simple compensation plans are not safer for the survival of your business.  The word I would use to describe them is "unsafe."
Free Compensation Plan Review
Find out if your compensation plan is in good shape, or if it needs to be improved.  Contact Sylvina Consulting for a free professional compensation plan review.