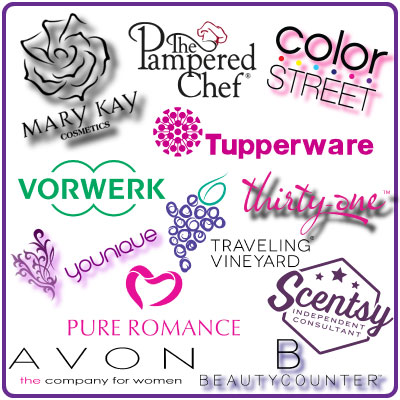 Most of the sales of products by party plan companies are made to people who are not consultants.
In 2015 and 2016, the Federal Trade Commission (FTC) filed orders against Vemma and Herbalife, each of which is a network marketing company.  One of their concerns was the lack of customers who were not representatives themselves.  Another concern was misleading income claims.
What You Need To Know
If a high percentage of your company's sales are made to consumers who are not consultants, you don't need to worry about having a lack of customers, because you will have a lot of them!
However, if you or your consultants are making improper income and lifestyle representations, your company could get into trouble.
In October 2016, FTC Chairwoman Edith Ramirez said, "A legitimate multi‐level marketer must accurately represent its business opportunity and what a participant is likely to earn.  These representations must be truthful, non‐misleading, and substantiated.  Practically speaking, this means that multi‐level marketers should stop presenting business opportunities as a way for individuals to quit their jobs, earn thousands of dollars a month, make career-level income, or get rich because, in reality, very few participants are likely to do that."
She added, "Now, it's time that MLM income representatives matched the income reality of the majority of multi‐level marketing participants.  This means both explicit statements about how much a participant is likely to earn as well as implied claims and lifestyle claims.  We all know examples of the obvious types of lifestyle claims that can be misleading, representations about participants that they can be set for life or make more money than they ever thought possible, and images of expensive houses, luxury cars, and exotic vacations."
To read all of Ramirez's income claim concerns, see pages 6 and 7 of the full transcript of her remarks at the DSA Business and Policy Conference.
About Your Company
The FTC has the power to pursue individual companies through courts, but the FTC does not make laws that apply to every direct selling company.
However, their concerns are real and should not be ignored.  If you share or permit your representatives to share improper earnings representations, you will be putting your business at risk of FTC scrutiny, even if yours is a party plan company.