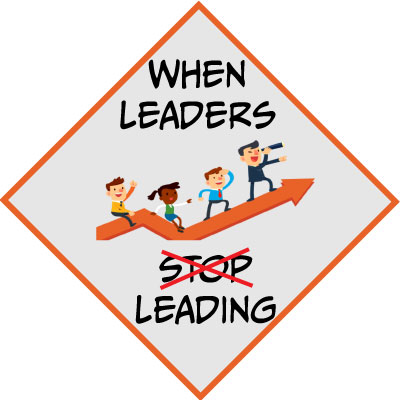 Leaders are so important to the success of all direct selling companies.  They sell more, recruit more, and stay active in the business longer than the average representative.
That's the good news.  The bad news is that all leaders eventually stop acting like leaders.
Why?  There are many reasons and there is a lot you can do to keep them engaged and productive.  Watch this video to learn more.
Leader Retention and Leader Recovery
Leadership Development Basics
What is a Leader?
In general terms, a leader is a person who has personally enrolled "so many" others and who is active in the business by meeting or exceeding the minimum personal and group volume requirements of the company's compensation plan.
It would be great if everyone who joined a direct selling company became a leader. Unfortunately, this doesn't happen. Instead, leaders comprise a small but important minority, usually 5-15% of a sales force.
Leadership Development
Most leaders in a sales force aren't naturally born that way.
Leadership development is the name given to a system that identifies prospective leaders and provides them with training, tools, support, and recognition.  Your Leadership Development Program should attract and build strong leaders.
An investment in the future of others, leadership development is a priority of all successful direct selling companies. Leaders are vital to the growth of all direct selling companies.  In fact, the strongest predictor for the future direction of a direct selling company (up or down) is the number of new first-level leaders.
What is a Leadership Development Program?
A Leadership Development Program is a company initiative with eight steps.  The steps are:
"Leader" definition.
"Potential Leader" definition.
Leadership development
Leadership training.
Leadership activities.
Leadership rewards.
Leadership promotion.
Teambuilding culture.
Each step answers an essential question. Here are the eight questions:
What is a leader?
What is a potential leader?
How will potential leaders become leaders?
What do leaders need to know?
What do all leaders do?
What do new leaders receive when they become leaders and what do the upline leaders get when he or she helps in leadership development?
How do the company and the field promote the leadership opportunity?
In addition to promoting leadership, how will the company and the field promote teambuilding?
More About Leaders
If you want your leaders to recruit more, read How Much Recruiting Do You Want From Your Leaders?
If you want more leaders, read How Do I Attract Leaders To My Company?
Your Leadership Development Program
Do you have an effective Leadership Development Program?  If not, contact Sylvina Consulting for help.