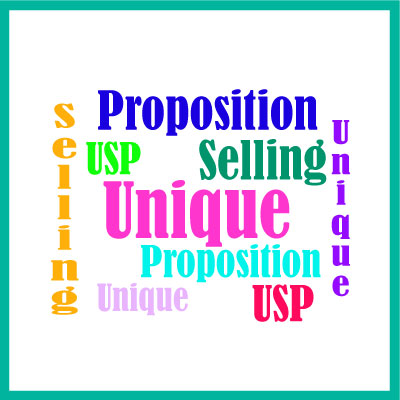 Differentiation is the key to successful marketing.  A Unique Selling Proposition is one or more unique selling points.
Creating a USP is work, work best accomplished by completing an exercise.
Don't worry, it's fast.  Start by grabbing a pen and a piece of paper.  Then, watch our short video while jotting down a few questions we'll ask you.
Your reps need to know what to say about your products or services or your company that differentiates them from others.  You need to determine these things and you should do that now if you haven't already.
Here is an exercise that I have our students at the Direct Selling Edge Conference do to help them to determine the USP for their companies.  Answer these five questions:
What makes your product different from others similar to it?
What makes your company different from others that sell similar products?
Why is your product a greater value than others?
How will the customer's experience with your product be different from other experiences?
How will your customer's experience with your representatives be different from other experiences?
Your unique selling proposition will need to be communicated in several ways.  It will be communicated in demonstrations, explanations, marketing materials, and packaging.
About The Direct Selling Edge Conference
If you're looking to build your network marketing or party plan direct selling company faster, you need to be at the next Direct Selling Edge Conference.  It's coming up soon.
You may be asking yourself, "Why should I go to this conference?"  I'll tell you why…
Have you considered the power of just one new great idea?  One idea that you don't know just yet can make all the difference to your company.
At the Direct Selling Edge Conference, you'll hear two full days' worth of them.
Do you know 100% of what you need to know to have a successful growing company, or do you need to know more?  What are you doing to learn what you don't know yet?
Remember, if you want to gain wealth, first you need to gain a wealth of information!
Gain Wealth
Held since 2011, the Direct Selling Edge Conference is a two-day direct selling school for companies like yours.
Our faculty members drill down very deeply into the most important topics everyone needs to know more about.  Topics covered in depth include compensation plan design and improvement (two sessions), legal issues (two sessions), recruiting, founder programs, project management, how direct sellers think, compliance, and software.
You will also have an opportunity to ask questions of our speaker panel where we answer as many questions as possible.
At the end of both days, there are private appointment times reserved when you can meet with conference faculty members.  This is free consulting for your company, with an added bonus of conference registration.
If you haven't yet attended one, you should attend the next Direct Selling Edge Conference!
Just A Few Attendee Comments
"The price of this event is a bargain.  I have paid thousands of dollars more to attend conferences that were less informative, less instructive, and less friendly."
"I went to another company's conference last spring.  I learned more in the first two hours of this conference than I learned in two days with the other one.  The content shared was detailed and specific."
"We have been in business for a few years.  This conference is a must not just for startups.  The quality and knowledge of this conference's speakers are simply amazing.  It blew my expectations!"
"The information presented at DS Edge was worth 10 times what I paid to attend."
"I came to this conference two years later than I should have.  Had I come two years earlier, I would have saved over $100,000 AND two years."
More Attendee Comments
Discover what others have told us about their Direct Selling Edge experience, here!
Direct Selling Startup Guide
Learn What You Don't Know
Are you building a party plan or network marketing company, or seriously thinking about it?
Your greatest challenge is that you don't know what you don't know.  We can help you with that.
In addition to consulting with companies in the USA and around the world to build and improve their direct selling businesses, Sylvina offers an insightful 250-page "how-to" book for new and young MLM and party plan companies.  First published in 2008, Start Here: The Guide to Building and Growing Your Direct Selling Company is available now in its 4th edition.
Our book will do more than just save you money and time.  It will tell you what to do, what not to do, and teach you what you need to know to have a successful direct selling company.  Without our book, you may make big mistakes that could cost you thousands of dollars and hundreds of hours of your time.  At $299 plus shipping, our book is a great value.
BONUS:  Each book includes one hour of consulting time for your business, a $200 value.
Building and Growing Your Direct Selling Company
Take a look at what's inside our book to see what you will learn.
Chapter 1 – Start Here!
Using This Guide
Answering Your Questions
Chapter 2 – Direct Selling
Home Party Plan and Network Marketing
Multilevel Marketing (MLM)
Direct Selling and Internet Businesses
Affiliate Programs
Direct Selling Products and Services
The Ideal Products for Direct Selling
Three Success Stories
Qualities You Like
Stages of Business Development
Pilot Programs
Part-Time, Full-Time
Chapter 3 – My Dream
Telling Your Story
Establishing Company Values
Next Steps
Chapter 4 – My Team
Building Your Team
Team Assignments
Interviews of Team Members
Business Building Tasks
Chapter 5 – Goals
Personal Goals
Business Goals
Next Steps
Chapter 6 – Products / Services
Building Your Image
Trademarks
Your Primary Products
Branding
Pricing Strategies
Sales Methods
Selecting Your Sales Methods
Autoship
Your Suppliers
The Multiplier
Number of Products
Product Introductions
Your Second Product
Training and Tools
Income Opportunity Options
Distribution
Next Steps
Chapter 7 – Customers
Product Customers
Income Opportunity Customers
Motivations to Join
Attributes of Successful Independent Representatives
Repeat Customers
Retention
Your Best Customers
Next Steps
Initial Recruiting
Four Stories
Chapter 8 – Initial Recruiting
Local, National, or Global Launch
Fifteen Ways to Recruit
Next Steps
Chapter 9 – Competitors
Competitor Profiles
Overall Assessment of Identified Competitors
Next Steps
Chapter 10 – Software
Startup Options
Selecting A Solution Provider
Software Shopping List
Questions You Should Ask
How To Be A Good Software Client
Next Steps
Chapter 11 – Legal
USA Regulations
Canadian Regulations
Don't Do List
Legal Advice
Defining Your Legal Entity
Sales Tax Decisions
Managing Your Finances
Forms
Legal Details
Next Steps
Chapter 12 – Business Plan
Purposes of a Business Plan
Business Plan Elements
Additional Business Plan Considerations
Compensation Plans
Forms of Recognition
Hostess Rewards Programs
Leadership Development
Next Steps
Chapter 13 – Money
Costs to Launch Your Company
Post-Launch Cash Needs
Money Sources
What Do Investors Want?
Next Steps
Chapter 14 – Timeline
Major Task List
Constructing Your Timeline
Chapter 15 – Checklist
Checklist of Assignments
Next Steps
The Sylvina Difference
Start here.  Click below to receive your copy by US Priority Mail.
Reviews
Here are some of the comments people have shared with us about our book:
This guide was the only place where I could find an A–Z assessment of how to start up a direct sales business.  The guide was concise and thoughtful, and the one hour of consultation was the most effective hour I spent starting this business.
I love the worksheets! You can write everything down.  There is so much in here that I hadn't considered.
You were right there coaching and encouraging me all the way through.
The book has opened my eyes to a lot of things that are going to need to be done to do this correctly.
The major task list and the timeline alone were worth the price of the book.
The Direct Selling Guide was a very useful tool in getting fast answers to the many questions I had.
I liked the scope of the book, it made sense. It showed me from a company standpoint things I just did not know, and it reinforced in a better way things that I did know.  I believe it is worth every cent and more.
The points you made about the thought process to set prices were very helpful.  The insight you gave me led me to package my products differently.  I'm excited about my new packaging!
It was an eye-opener for both of us.
It explained things that I had never even considered.
The StartUp Guide was exactly what I needed.
This is an incredible source of valuable information for both startups and existing companies.
Even lawyers like our book:

What You Don't Know
Our 250-page guide will tell you:
how to build a direct selling company
where to begin
what are the tasks that need to be done
when should you do them
why it's important to have a good plan
We developed our guide in response to the hundreds of calls taken throughout the years by Sylvina Consulting asking these and other questions:
"How do I start a direct selling business?"
"What are the tasks ahead of me?"
"How can I find my first independent representatives?"
"What are good products for direct selling?"
"How do I write a direct selling business plan?"
"What are my sales tax obligations?"
"What type of compensation plan should I use?"
"What are my options for initial recruiting?"
"What should I know about Autoship?"
"What do I need to know about MLM software?"
"Do I really need an MLM attorney?"
"How long will it take to launch my company?"
"How much will it cost?"
"What do investors want?"
"What should I do when?"
and, most importantly:
"What other questions should I be asking?"
In 15 information-packed chapters, Start Here offers answers to these questions and many others.
Our guide contains the essential information that you need to have a well-grounded start to build and grow your MLM or party plan company.
If you have already launched your company, our guide will answer another important question:
Inside Our Direct Selling Guide
For more details, view the Table of Contents.
Would you like to know more about what others think of our book? Browse our Guide Comments.
While there are common elements between network marketing businesses, party plan businesses, and other types of businesses, our guide addresses the need-to-know differences.
This extraordinary guide offers not only important reading material to teach you what you need to know but also groundwork activities at the end of each chapter to give you clarity, focus, and a path to take you to your goal.
Conclusion
If you are building or growing a home party plan or network marketing company, this guide was written for you.
The price is $299.  Included with each guide is one hour of consulting for your business, a $200 bonus value.
Learn what you need to know and do to be successful.  Avoid mistakes that may cost you thousands of dollars.  Save valuable time and money.  Grow faster.
Start here.  Start now.  Click below to receive your copy by US Priority Mail.
For more information about our guide or our consulting services, contact us today at 503.244.8787 or submit our information request form.
USP Help!
If you need a USP and you're struggling with how to create one, give us a call.  We love to help companies market their products. 503.244.8787.