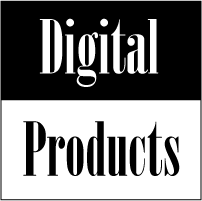 Direct selling is a wonderful business model. Through it, independent representatives can sell both tangible and digital products.
Digital products are good because the cost to the company of each unit may be very small, which is great for the bottom line.
Did you know that  if your company provides digital products, your company is more visible in the eyes of regulators?
Token Products
Regulators care about many things, one of which is product usage. They don't want direct selling companies to sell products that aren't used. We call these "token" products, because what they are doesn't matter.
Companies who sell token products focus their promotional efforts almost completely on the income opportunity. Very little is said about the product. Very few sales are made to customers who are not participants in the income opportunity.
The importance of selling to customers is absent from the business model of direct selling companies who sell token products, because almost no one would buy these products if it were not for the income opportunity.
Clearly, token products have no place on my list of best products for direct sales.
About Digital Products
Digital products are provided online by software that tracks usage.
When a company sells digital products, it is very easy for regulators to determine product usage statistics because the company has the usage data. The data makes it very easy to determine whether a digital product is a token product.
If you are selling or thinking about selling digital products and you wish to operate safely in a world of regulators, be sure to sell products that are sufficiently used. Otherwise, your life as a direct selling company will be short, while your life in prison may be long.