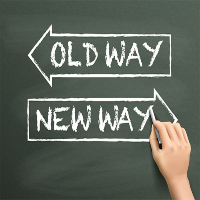 Whenever a direct selling company is considering changing its compensation plan, there are reasons that this is happening.
Either there are problems that need to be fixed, or goals that need to be met, or both.
Answer This Question
Do you have compensation plan problems that need to be fixed or goals that need to be met?  If so, watch this video!
Opportunity
Any time a direct selling company embarks on a project to amend or replace its compensation plan, there is an opportunity to drive the business forward faster.  As with all the best opportunities, there are risks associated with them.
Do you have a simple compensation plan that is not working as well as you'd like to grow your company?
Have you considered that perhaps you have made one or more compensation plan mistakes?
Step One:  Free Compensation Plan Review
Ask Jay Leisner, the president of Sylvina Consulting, for a free compensation plan review.  Jay is a direct selling and compensation plan expert.
In 2004, 2006, 2009, and 2014, Jay gave presentations on compensation plans and field leadership development at conferences held by the US Direct Selling Association.
He traveled to South Africa in 2015, 2016, and 2017 to conduct workshops on compensation plan design and recognition programs for member companies of the South African Direct Selling Association.
In 2017, Jay spoke at the Canadian Direct Sellers Association Meeting on the importance of recognition and in 2018, Jay led a workshop on recognition at the Annual Meeting of the USA Direct Selling Association.
Jay teaches compensation plans at the Direct Selling Edge Conference, the only two-day school for new and established network marketing and party plan companies.  The 21st conference will be held soon on October 11-12, 2018 in Franklin, Tennessee.
More than just a compensation plan expert, Jay is exceptionally skilled at advising new and established companies on business strategies. Before offering advice or solutions, he asks important questions to understand each client's specific concerns and goals.
Jay is a prolific writer. On his company's website, https://www.sylvina.com, you will find monthly newsletters from 2009 forward, hundreds of articles, and many videos.
Jay is also great teacher. He wrote the powerful 250-page book for new and young network marketing and party plan companies, Start Here: The Guide to Building and Growing Your Direct Selling Company.
You don't know what you don't know.  We can help you with that.  Without this book, you may make costly mistakes.  Our "Start Here" guide will save you both money and time.
For a confidential consultation about your compensation plan or any other areas of your business…
call Jay at 503.244.8787
text or WhatsApp Jay at 503.784.7873
message or speak with Jay through Skype (jay.leisner)
email jay {at} sylvina.com