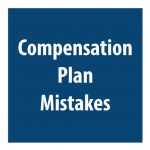 At our Direct Selling Edge Conferences for new and established network marketing and party plan companies, I present two sessions on compensation plans.
Toward the end of the second segment, I share with the attendees eight common compensation plan design mistakes.
These are very important, so I am sharing them with you now.
Common Compensation Plan Mistakes
About The Direct Selling Edge Conference
Held since 2011, the Direct Selling Edge Conference is a direct selling school for companies like yours that is held two times yearly in different cities in the USA.
Our faculty members drill down very deeply into the most important topics everyone needs to know a lot about.  Topics covered in depth include compensation plan design (two sessions), legal issues (two sessions), social media, initial recruiting, founder programs, project management, how direct sellers think, compliance, and software.
At the end of the second day, you will have an opportunity to ask questions of our speaker panel where we answer as many questions as possible.
At the end of both days, there are two hours of private appointment times reserved when you can meet with conference faculty members.  This is free consulting for your company, with an added bonus of conference registration.
If you haven't yet attended one, you should attend the next Direct Selling Edge Conference!