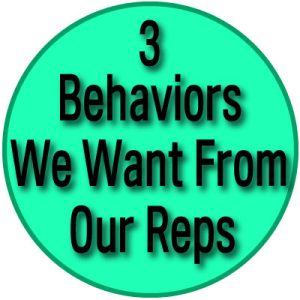 The average life of a direct selling or referral marketing representative with your company is short, unfortunately.  Before it ends, we want to see two behaviors and after, we want to see one.
Why Are Average Direct Selling Lives Short?
By design, most direct selling and referral marketing opportunities are priced very affordably.  We want to make it easy for anyone to join a company as a sales representative.  One of the ways we can make it easy is to set the fee for becoming a representative as low as possible.
However, when we spend little on an activity, our willingness to drop it is big.  Conversely, when you spend a lot of money for something, you are less likely to walk away from it.
"Easy to join, easy to quit".  Both are true.
While Alive:  2 Behaviors We Want
Duplication is essential to the growth of all direct selling and referral marketing companies.
The two behaviors we want from sales reps are selling to customers and recruiting other sales representatives.  We want these behaviors to occur quickly because the life of a representative is short.  Not sure why?  Read the previous section!
While Dead: 1 Behavior We Want
After a sales representative is no longer doing the business, we want her or him to continue purchasing your products.  In other words, we want inactive and deactivated sales representatives to act like customers.
Why This Matters
Do you know why multilevel compensation exists?  If you don't know, read the 5 reasons to have an MLM company.