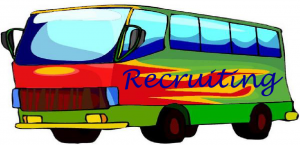 A direct selling executive once told me, "We don't have a recruiting culture."
What exactly is a recruiting culture?  The simple definition is a high rate of early recruiting.  To have a recruiting culture, a company must do several important activities well.
Watch my video to learn about them.
Who Are Your Recruiters?
In some direct selling companies, the majority of those who recruit are those who have been in the business for a long time, while in other companies the recruiters are mostly newer consultants.
Recruiting may be spread out evenly over a year, or the majority of it may occur only during recruiting incentives.
In some companies, new consultants begin to recruit right away, while in others there is a significant delay in initial recruiting.
How To Have A Recruiting Culture
The data matters.  Your company will have a recruiting culture when you have a high rate of early recruiting.  Having a recruiting culture will help your company to grow faster.
Conclusion
To know how they're measuring up, companies need to measure their rates of recruiting over time and examine who is doing the recruiting and when recruiting is first occurring.
Does your company have a recruiting culture?
If not, do you know what you need to do to have a recruiting culture?  Give us a call at Sylvina Consulting.  We can help you to get your direct selling company and its representatives to get back on the recruiting bus.