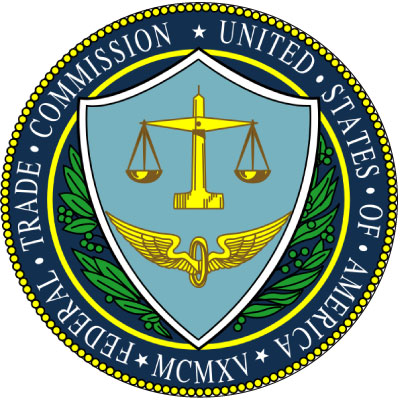 The Federal Trade Commission (FTC) works for consumers to prevent fraudulent, deceptive, and unfair business practices.  Section 5(a) of the FTC Act, 15 U.S.C. § 45(a), prohibits unfair or deceptive acts or practices in or affecting commerce. Misrepresentations or deceptive omissions of material fact are deceptive acts or practices that are prohibited by Section 5(a) of the FTC Act.
In late January 2013, the FTC and the states of Illinois, Kentucky, and North Carolina together petitioned a federal court to obtain a permanent injunction to cease the business of Fortune Hi-Tech Marketing (FHTM), a network marketing company.
In this legal action, the FTC and states list several counts of wrongdoing.  Here are two of them.  The words below that I have placed in bold text are the most important ones.  (However, they were not emphasized in bold in the complaint).
1. Defendants promote participation in FHTM, which has a compensation program based primarily on providing payments to participants for the recruitment of new participants, not on the retail sale of products or services, thereby resulting in a substantial percentage of participants losing money.
Pyramid schemes are illegal.  One of the features of a pyramid scheme is a compensation program that is based primarily on payments to participants for recruiting others.  Primarily means mainly or "the largest piece".  It isn't illegal to reward recruiting behavior.  It is illegal, however, to pay the largest piece of compensation for the recruitment of others.
2. In numerous instances, in connection with the advertising, marketing, promotion, offering for sale, or sale of the right to participate in the FHTM program, Defendants represent, directly or indirectly, expressly or by implication, that consumers who become FHTM Reps are likely to earn a substantial income.
Lifestyle claims and inflated income claims are illegal.  Direct selling companies must not make them and they must have distributor compliance policies that are enforced which sanction and discipline representatives for making such claims.   Official income disclosure statements should be given whenever the income opportunity is presented.
The legal action seeks "relief" for injured consumers.  Injured consumers are defined as those who lost money.
How do you tell the difference between a legal network marketing company and an illegal pyramid scheme?  Unfortunately, there aren't simple definitions of one and the other.  Instead, we have two regulating powers – the Federal Trade Commission and case law, that is, decisions made by courts in individual cases brought against companies accused of violating state laws.
Does that mean all is lost?  Absolutely not.  If you wish to be legally compliant, there are very specific things you can do and not do to stay out of trouble and not be defined as a pyramid scheme.
MLM Attorney Kevin Thompson shared his thoughts on this topic in a guest blog post in 2012.