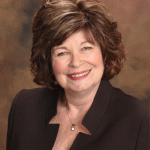 For a direct selling business to be profitable, it must have healthy gross margins.   While margins can be calculated in several ways, at Sylvina Consulting we like to use what we call the "multiplier."  The multiplier is a ratio calculated as the suggested retail price of an item divided by the landed cost of the item to the company.
Landed Cost
The landed cost of a product or service is the total of (a) the purchase price of the item, (b) inbound freight costs, (c) your cost of materials needed for repackaging  and (d) the cost of labor used to ready the item for outbound shipment.
How To Increase Your Multiplier
There are two ways to increase your multiplier.
Lower Costs
The first way is to decrease your landed cost by lowering the amounts you spend on the five components listed above.
Raise Prices
The second way to is to increase your prices.
Don't make the mistake of thinking your unique selling proposition is low prices.  In direct selling, your mission is to charge the highest prices you can, because with higher prices both field compensation and company profits will be higher.
Set Good Pricing Strategies
In our 250-page book Start Here:  The Guide To Building And Growing Your Direct Selling Company, in the Products/Services chapter we explain what you should be thinking about as you set the pricing strategies for your network marketing or party plan direct selling company. Now available in English and Spanish.