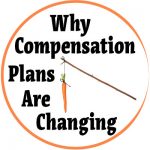 As I have written for many years, a good compensation plan financially and ethically fits your business while motivating and rewarding very specific behaviors from your sales force.
In all, there are 12 essential compensation plan behaviors.
12 Compensation Plan Behaviors
These behaviors are…
Personally purchasing your products or services.
Selling to customers (non-participants of the income opportunity).
Introducing the income opportunity to others (sponsoring/recruiting).
Building a team.
Training, supporting, and nurturing others.
Becoming a leader.
Personally developing leaders.
Helping other leaders to develop leaders.
Meeting or exceeding minimum activity requirements.
Being promoted to a higher title or rank.
Meeting or exceeding title maintenance requirements.
Staying active and engaged in the business (retention).
Most people will tell you that behavior number three is the most important behavior to reward in a compensation plan, because direct selling companies with multilevel compensation plans depend on recruiting for sales volume and growth.  Without recruiting, your company's sales volume will get smaller.
For legal reasons and business reasons, behavior number two is becoming more important than ever before.  Read onward to understand why.  I will start with the legal reasons.
Legal Reasons
The Power Of The FTC
In the Federal Trade Commission (FTC) cases against Vemma and Herbalife in 2015 and 2016, the FTC published guidance on the need for sales to "real" customers (defined by the FTC as sales made to people who are not also representatives of a company), and the decision by Advocare to remove multilevel compensation from its business model were warning shots that led to compensation plan changes for some companies within the direct selling channel.
Why did this only affect some companies?  Because not every direct selling company with a multilevel compensation plan has viewed the FTC's telegraphed moves against select targets as dangerous or applicable to them.
After all, say most companies, the FTC does not have the power to make laws applicable to all companies, which is true.  The FTC can initiate legal action against only a limited number of companies each year.  So, if you play the odds, then "you're safe."
Well, yes and no.  What many companies don't understand is that state attorneys general and courts use past cases as precedence in their decisions to pursue legal actions, so while the FTC's gun is loaded with only a few bullets per se, the FTC indirectly inflicts future collateral damage to other companies.
The Vemma and Herbalife penalties, which were imposed upon two companies, were not laws that apply to every company.  Instead, each was a set of punishments upon one company that a judge imposed in response to the petition from the FTC.  Each ruling is case law which means it is precedential.  Judges often consider case law when making rulings.
The Federal Trade Commission and other courts look at recent cases as precedents, which means in future cases, other judges may say, for example, "Well, the Vemma judge said this so I'm going to say that, too."
If you are an owner or an executive for a network marketing company, you can either do nothing and hope the FTC doesn't bother you, or you can take preemptive action to increase the percentage of your sales that are made to non-participants in your compensation plan.
What can be your preemptive actions?
Preemptive Action Decisions
Decide that you are not going to encourage people to join your company as independent representatives just for product discounts. Make the product price the same whether one is a representative or not and charge an enrollment fee high enough so that people will pay the enrollment fee to be a representative only if they are interested in the income opportunity.  For those who want to pay the lowest price but are not interested in the income opportunity, charge a one-time fee to become a VIP Customer which will grant you representative prices.
Sell products that people will buy even if they're not earning any money.  What does that mean?  That means, offer products and services that are attractive and valuable to customers.  You can't have customers who are not independent representatives, too, if these kinds of customers don't want your products or don't want them at the prices you charge for them.
Charge customers a fair price that is either the same price as your representatives or a higher price within reason.
Use "sticks" and/or "carrots" to increase customer sales.
A stick is a requirement.  For example, to qualify for compensation you must have three customers.  If you don't have three customers, you don't qualify.  That's a stick.  You must have them or we're not going to pay you.
A carrot is a reward.  For example, if you have enough volume from customer orders, we will pay you an extra bonus.  If you don't have enough customer volume, you won't earn the bonus.
You get to decide if and how you will encourage customer sales.  You can either take preemptive actions, or you can put your head in the sand and pretend it's 2012.
You have a choice as a direct selling company in how you behave in light of the Vemma and Herbalife cases and your decisions will impact the design of your multilevel compensation plan.
What Matters Most
What matters most are not the methods you employ to get more sales volume from "real" customers.  Instead, what matters most are the results.
What are the actions you will take to get at least 51% of your company's sales volume from sales to customers who are not representatives of your company?  Sticks or carrots or both?
For help with the design or improvement of your compensation plan, contact Jay at Sylvina Consulting at +1 503 244 8787.
Business Reasons
The Pandemic Effect
For many direct selling companies, the COVID-19 pandemic was responsible for increases in recruiting and sales, because people were looking for ways to earn money while quarantined.
Since the world reopened, the pandemic effect is in reverse, so today most direct selling companies are seeing reductions in recruiting and sales.
The pandemic is just part of our story. What else is happening?
Mass Resignations
You have probably heard this term "mass resignations." As a result of the COVID-19 pandemic, many people have reevaluated whether to return to or continue in their previous lines of work, to change careers, or to stop working entirely. The result is that the general demand for labor is greater than the supply.
Independent representatives of direct selling companies are also working less. Recruiting productivity is down across most companies and many companies are seeing reduced sales as well.
The bottom line is that many people don't want to work as much as before.
Inflation
When prices go up, the value of your money goes down. Spending on non-essential items gets cut first. The products and services of many direct selling companies aren't essential, so the demand for these products drops in times of high inflation like now. Lower demand equals lower sales.
Affiliate Marketing
Some traditional direct selling and network marketing companies have decided it is time for their compensation plans to focus more on rewarding sales to customers and less on rewarding the building of teams of representatives who sell and recruit.
The "deleveling" of a compensation plan is a big change in strategy. Migrating from a traditional multilevel compensation plan to an affiliate model is a huge change to the business, complete with new opportunities and new risks to the business.
If you are on the Affiliate Road now or thinking about taking it, you should definitely speak with the experts at Sylvina Consulting who can guide you on what to do and not do to on your journey as you work to reinvent your income opportunity.
Not every representative will accept the company's directive to focus more on sales to customers than on recruiting and teaching others how to recruit. You need to be prepared for the first innings of your new game.
New World, New Rules
Our world is constantly changing. It's just most of the time it changes ever so slowly, so we don't notice the changes as quickly. Today, the changes are coming at us faster than usual.
If you have a direct selling, network marketing, social selling, or affiliate company and you are struggling, as the first step, you should be looking monthly at your key operating indicators. Within them are the canaries in your coal mine. When you can see clearly the specific elements of your business that are trending downward, you will know what exactly is working well and what is not, and then you can take actions aimed at improving specific measurements.
The good news is that you don't need to navigate choppy waters by yourself. For individual attention to your company, Sylvina Consulting stands ready to serve with 36 years of experience improving hundreds of companies.
While compensation plan consulting is one of our specialties, mentoring and growing companies are others. Our company tagline is "Even the best teams have a coach." Do you have one?
I invite you to contact me at +1 503.244.8787 or jay {at} sylvina.com