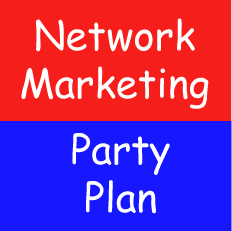 For many years, there have been two distinct types of direct selling companies.  These two types of companies have often been called network marketing companies and party plan companies.
I see network marketing as "red" and party plans as "blue".  You will soon understand why there can be no purple.
The business model you select is important, for each motivates and rewards different behaviors.  The pricing, sales techniques, and compensation plan design approach for each model are different from the other.
While purple is a beautiful color and a favorite of many, as a direct selling and compensation plan expert, I do not believe in purple direct selling companies.  A direct selling company must clearly select red (network marketing) or blue (party plan) as its business model.
If you would like to read more on this topic, click red and blue, but no purple.
What Does Sylvina Consulting Do?
Sylvina Consulting designs, reviews, and improves
Compensation Plans
Business Concepts
Business Plans
Budgets
Marketing Plans
Strategic and Operational Plans
Recruiting Strategies
Pilot Programs
Fast Start Programs
Recognition Awards and Incentives
Hostess Rewards Programs
Marketing Collateral
Starter Kits
Training Materials
Key Operating Indicators
Policies and Procedures
Forms
Catalogs
Sylvina also provides information technology consulting services, including
Business Analysis
Software Requirements Documents
Software and Vendor Evaluation
Software Design
Data Migration
Project Management
We Also Teach Companies
Did you know that Sylvina Consulting also publishes the top-rated book, Start Here: The Guide To Building And Growing Your Direct Selling Company, and hosts the Direct Selling Edge Conference, the two-day school for new and established companies?