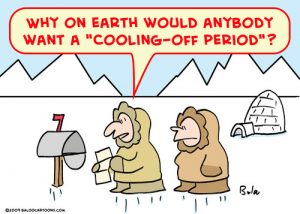 As a direct selling company, you need to know about the Federal Trade Commission's Cooling-Off Rule.  There are very specific steps you must follow to be in compliance with this federal law.
To learn more about how the Cooling-Off Rule applies to your company, watch our video below.
How To Comply
Most direct selling companies comply with the Cooling-Off Rule by asking their independent representatives, when conducting a sale in person, to provide the purchaser with two copies of the receipt, onto which the back of each page is printed the "right to cancel" clause required by federal law.
If you need help understanding what this rule means and how this affects your company, contact us at Sylvina Consulting.  We are happy to help you.