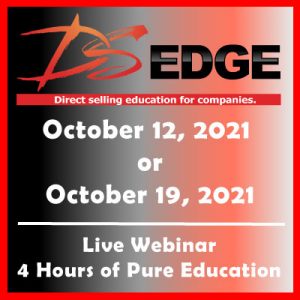 Are you an owner, executive, or employee of a direct selling, network marketing, party plan, or social selling company?
Would you trade 4 hours of your time for knowledge to build and grow your business smarter and faster? I would.
Register now to attend our 4-hour Live Direct Selling Edge Conference Webinar on
Tuesday, October 12th from 8 AM to 12 PM Pacific Time
and/or on
Tuesday, October 19th from 4 PM to 8 PM Pacific Time.
We are offering our live webinar at two different times to reach a worldwide audience.
Whether you are located in the USA or in a different country, you can get this life-changing direct selling education for companies. With one ticket, you will have access to watch one or both webinars.
Pure Direct Selling Education
This information-packed webinar is pure education. The topics we will teach are:
What Is A Good Compensation Plan?
How To Design A Great Compensation Plan
How To Protect Your Company With Distributor Compliance
Recruiting And Building Your Field Force
9 Things You Need Before MLM Software
10 Strategies To Keep Your MLM Company From Regulators
Direct Selling Operations: On Time And On Budget
All topics are presented by top MLM, legal, and compensation plan experts with decades of experience.
Low Cost, High Value
At only $149 each for one or two tickets or $399 for three or more tickets, this live webinar is a great value.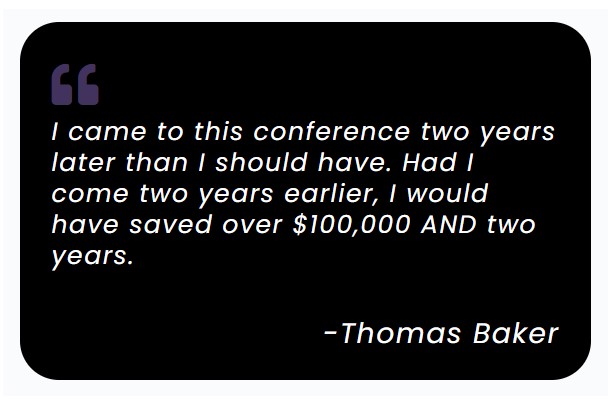 Don't miss out on this great opportunity. The time you spend with us will be the best 4 hours of your life!