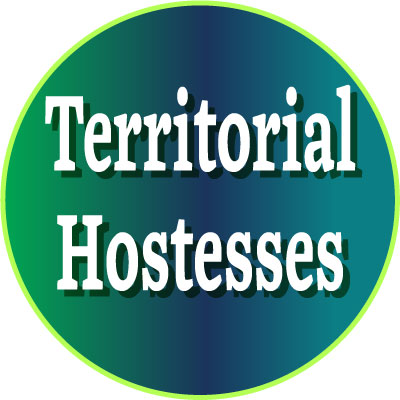 A successful home party is one that generates bookings.  A booking is a commitment by a guest who agrees to host her own party on a specific date.  Without bookings, there are no more parties.
Sometimes hostesses don't want their guests hosting another party.  They want their guests to purchase only at their parties.
You may be surprised to discover that the territorial hostess is not the problem.  It's the symptom of the problem.
What Is The Problem?
When hostesses become territorial, the problem is a lack of good hostess coaching.  Hostess coaching is teaching a hostess what she should do to have a successful party.
I like to say the primary purpose of a home party is to get bookings for new parties from it.  When everyone at the party has the same circle of friends, no one wants to book because they think they would invite the same people.
It's much easier to get bookings when not everyone who attends a home party knows each other.
Hostesses should be coached by consultants to invite people from all walks of her life.  Unlike a dinner party where the hostess works hard to ensure everyone coming knows each other and gets along when a hostess makes her list of guests to invite, it's best for the consultant and the hostess, too, if people attend from outside the hostess's warm circle of friends.
Who Should Be Invited?
Hostesses should be encouraged to invite people using the memory jogger below:
Relatives
Friends
Coworkers
Neighbors
Church or social group contacts
People you do business with
People who have invited you to a home party
Spouse's coworkers or their spouses
Previous coworkers or neighbors
Contacts through our children
Notice that "your closest friends" is not a listed category.
Everyone Wins
With good hostess coaching and a good hostess program that rewards both the current and new hostess for bookings, everybody wins.
The consultant gets more bookings and holds more parties.  The current hostess has a larger party, earning hostess benefits from the sales at her party plus additional rewards from bookings.  Your company benefits from more parties, more consultants, and more retention.
If your hostesses become territorial, don't get mad at them.  Instead, focus on what can be done differently when coaching a hostess.