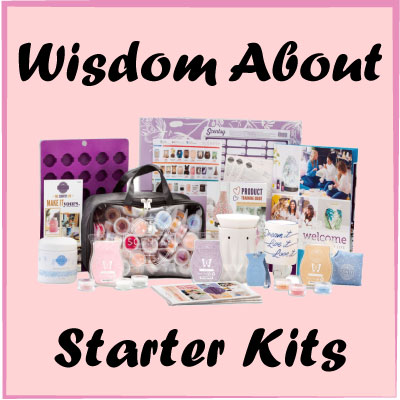 Starter kits are important.  A starter kit should not be just a box of stuff you are sending to new representatives.  What you put in them, how much you charge, and how they look when they are opened, matters.
To learn more, watch our informational video below.
Some companies choose to put their starter kits on sale from time to time, hoping that the substantially reduced price will motivate prospective representatives to enroll during a starter kit sale.
Unfortunately, starter kit sales do more harm than good.
Here's why…
Many people who purchase starter kits on sale join for product discounts only.  If a company doesn't want people to join just for product discounts, this is a problem.
The career productivity of people who purchase starter kits on sale is less than those who pay regular prices.
The bigger problem with putting starter kits on sale is what happens when the sale is over.  Recruiting plummets for one or more months. Reps who sponsor may come to believe they should recruit only during starter kit sales.
Like the cars for clunkers program, what appears at first to be a good idea is actually a bad one.  I don't recommend that starter kits are ever put on sale.
A Better Idea
Instead of putting your starter kits on sale, add an additional item free during those months when you would otherwise put your kits on sale. To prevent your reps from dependency on starter kit promotions to motivate recruiting, we recommend no more than two such starter kit promotions per year.
Conclusion
Treat your starter kits with the same care as your primary products.  We say starter kits are your secondary products.  Product development applies to starter kits, too.
If you need help, contact Jay at Sylvina Consulting by calling 503.244.8787.