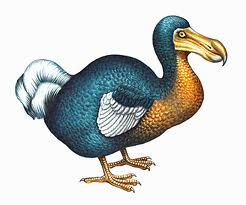 You knew it was coming, but it was too late to hide.  The Internet disrupted everything including books, newspapers, airline tickets, employment, and direct selling.  To some, the party plan model may seem doomed to repeat the path of the dodo bird.
Some people say, "Women don't go to home parties anymore.  They are too busy.  They want to order online."
While this statement doesn't apply today to all women, clearly it applies to some.  Party plan companies today offer options to their consultants to hold online (sometimes called "virtual") parties.  These parties are not really parties at all, but instead are individual orders tied to a time period for ordering.  Like traditional parties, most often there is a hostess and she earns product credit and product discounts like she would do if the party was held at her home.
The party plan model is changing in response to environmental challenges.  So, everything is good, right?
Good Stuff First
Online parties can be good for business.  Here's why:
Number of Parties. Consultants can hold more online parties in a week than they can attend in person.  The most productive consultants hold both types of parties.
Number of Invited Guests. More people can be invited to an online party, people who wouldn't otherwise attend a home party due to their distance from the host or disinterest in the home party event.
Online Ordering. Party invitations lead invited guests directly to an online ordering process which is familiar to most of us.  Orders can be placed quickly without traveling anywhere.
Enter The Bad
But not everything is wonderful in online party land:
Party Sales Average. Most party plan companies report lower average sales from online parties than from traditional parties.
Percentage of Invited Guests Who Order. A higher percentage of invited guests to online parties choose not to place orders.  This means the invitation list for online parties needs to have more names on it than a list for a traditional party.  Coaching a hostess to invite more people takes more effort.
Fewer Bookings. The primary purpose of home parties is to obtain bookings (commitments to hold new parties) from attending guests.  It takes more time and more work to get a booking for an online party than for a traditional party.
Less Recruiting. Online parties are less effective than traditional parties in attracting prospective consultants to the income opportunity.  Online parties are not as good as traditional parties when it comes to recruiting.
Dodo or No Dodo
Is the home party going the way of the dodo bird (to extinction)?
The answer is "no."  While online parties are growing in popularity,  I believe there will always be traditional home parties, but as a percentage of all parties held by direct selling companies, traditional parties will become a smaller subset of the whole.
Conclusion
Just as in years past catalog parties were held without an event to attend, online parties permit ordering to take place without having to travel and spend time at home parties.  No one likes drops in key operating indicators, but given the choice to adapt or go extinct, party plan companies are making decisions to survive.  Wise choice.