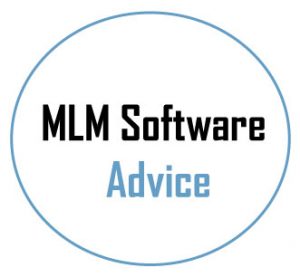 Shopping for software for your network marketing or party plan company is a lot like shopping for a spouse.  To choose the right MLM software for your company, you need to ask the right questions.
In this post, there are questions you should ask (a) yourself, (b)  prospective software providers, and (c) clients of prospective software providers.
Questions To Ask Yourself
Here are the questions I recommend you ask yourself:
Have I written a document that describes my company's specific software requirements?
Have I prepared a software implementation schedule with key milestones and requested dates for each?
What is my budget for the initial fee?
What is my budget for a monthly fee?
What is my budget for software customizations?
How much do I plan to spend in the first year on software?
Do I want to charge my reps a mandatory fee for a personal replicated website?
Has my compensation plan been designed yet?
Before I acquire software, do I need to know how much they will charge me to program my compensation plan?
How long do I want to use the software I will be acquiring?
Questions To Ask MLM Software Providers
Here are the questions you should ask prospective MLM software providers:
To meet all of my requirements, how much will I pay in an initial fee?
How much will I pay monthly?
How often is your software upgraded with new features and bug fixes?
How and when do you notify clients of these improvements?
How do you deal with a client's previous custom modifications when updates to your software are available?
Can you give me fixed prices for software customizations, or are your prices estimates?
After your software demo, may I view and exercise your software on my own?
When I become your client, will you provide a test account for me to test and approve all software changes before they are put into production?
What are the options for me to create my own reports on data in your software?
What are the application programming interfaces (APIs) your software includes without additional fees?
How many live clients do you have on the same version of software I will be using?
How will you teach me how to use your software?
What are the technical requirements for you to replicate my corporate website?
During what hours do you provide support?
What types of support are provided during these hours?
Which portions of your software are mobile-responsive and which are not?
What are you doing with mobile apps?
Questions To Ask References
Here are the questions I recommend you ask the references of prospective software providers:
How would you rate the satisfaction level you have had with your purchases from your software provider?
Was there a "second choice" supplier that you were investigating prior to making your purchase?
Do you wish you had investigated this other supplier more carefully?
What do you like most about your software and software provider?
What do you like most about your software and your software provider?
What advice would you give to a company thinking about purchasing from your software provider?
Have you ever called the software company outside of regular support hours?
If so, were you satisfied with the quality of support you received?
Have you experienced any frustration in working with your software provider?
Do you know of any other clients of this software company that I may call to ask questions?
Who was your project leader?
Would you suggest I request this person to be my project leader?
There is good news.  You don't need to go it alone.  If you need help in evaluating and selecting the best MLM software for you and your company, call us at Sylvina Consulting at 503.244.8787.  Like a premarital counselor, we can help you in choosing your best mate.
Sylvina Consulting can also help you to be a good software client.