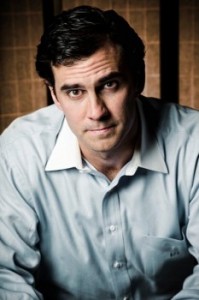 The laws governing the network marketing industry are a complex tapestry involving state and federal statutes and an array of regulations.  With all of the legal requirements, it's not easy for companies in the industry to safely navigate the terrain.  Based on my study of the law and countless cases, if a company is solid in three core elements, it leads to a long and regulator-free life for the business.  I call these three the "PRO elements".
They are:
1. Properly executed income claims and testimonials
2. Retail sales
3. Operational integrity
Properly Executed Income Claims and Testimonials
Product testimonials and income claims are facts of life in the direct sales industry.  The salesforce gets built by salespeople that share two common traits: a common passion for a product and a desire to earn extra income.  We want our salespeople to proudly boast about the benefits of the unique products.  We also want them to share the rewarding opportunities associated with our unique compensation plans.  But while we want distributors to share product testimonials and share income claims, we need to make ensure those communications are done within the boundaries of the law.  Since these are forms of advertising, companies need to make sure the sales force is acting responsibly.
With product testimonials, when distributors talk about their personal experiences with the product, it's important that the average, expected results are presented to the prospect.  The FTC recently made this clear in their revised guidelines regarding endorsements and testimonials.  If someone mentions that they lost over 50 pounds in six weeks while using a product, the distributors are now required to provide disclosures on the typical results experienced by users.  With solid disclosures that explain the average results expected with a product, distributors have more flexibility in talking about their personal experiences.
With income claims, it's imperative that adequate disclosures be presented to prospects.  While several states vary on this issue, it's typically permissible to make income claims so long as the average earnings are disclosed.  This gets tricky when distributors share their personal experiences about the money they've earned.  Although those claims may be true, a prospect must still be given some kind of income disclosure about the average earnings and the average time commitments.
With solid promotional materials with disclaimers about product performance and potential earnings, it's fairly easy for a company to give its leaders the tools necessary to aggressively promote the product and pay plan.
Retail Sales
In 2004, the FTC wrote an advisory letter to the DSA. In the letter, they referenced the importance of "motive."  When investigating a company, they deeply analyze the motivating factors why distributors are purchasing the product.  If distributors are purchasing inventory primarily to qualify for compensation, the FTC views this as indicia of a pyramid scheme where money is only obtained through constant, endless recruitment.  This is known as "opportunity-driven demand" and it's generally frowned upon by regulators.  If, however, purchases are motivated by legitimate market demand, the business is viewed favorably.
How is market demand measured?  It is measured by retail sales to people outside of the network (nonparticipants).  If people disinterested in the compensation plan are purchasing the product, it's a good sign that the product has legitimate value.  If, on the other hand, a company was selling the equivalent of $1,000 lemonade, retail sales would be nonexistent, which would strongly suggest the existence of a pyramid scheme.  Strong customer sales lead to strong health for the business.
Operational Integrity
In the industry, most companies look fantastic on paper.  They forbid inappropriate product and income claims and they require retail sales.
However, great companies distinguish themselves from the rest by one simple difference: they actually enforce their policies.  By having a great compliance department and solid customer support, companies transition from "looking good" to "being good."
Courts have noted that while it's admirable to have policies on paper, those policies are meaningless unless they're actually enforced.  How can you tell if a company has operational integrity?  You can get a good sense by analyzing how people are recruited.
Do sponsors discuss money?  If they do, are income disclosure forms presented at the same time?  Are product claims made?  If yes, are these product claims approved by the company?  Ask sponsors if they've heard of the company educating the sales force about its policies.  If the fundamentals are honored during your recruitment process, it's a good sign of things to come.
Conclusion
While it seems simple, honoring these three PRO elements can be challenging.  As a sales force grows, it's imperative for a company to scale its operations to ensure its policies are being honored and its leaders are acting appropriately.  If you're currently working for a company that conducts itself in a PRO fashion, congratulations!  You're with a company that's committed to the longevity of your business.  Is anyone perfect in these regards?  No.  But the pursuit of perfection is what separates great companies from the mediocre.
Guest blogger +Kevin Thompson is one of the most sought-after MLM Attorneys in the country.  He is a founding partner in the law practice of ThompsonBurton and specializes in providing legal services for network marketing and party plan businesses.  Kevin Thompson has extensive experience in the direct sales arena and helps entrepreneurs to launch their businesses on a secure legal footing.