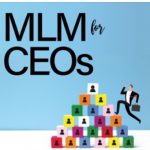 The most expensive part of running a direct selling company is the compensation plan.
If you pay out too much, you will go bankrupt. If you pay too little, your network will evaporate. Either way, if you get it wrong, you are in a great deal of trouble.
There are 12 keys to a powerful and effective compensation plan.  In this podcast, Jay Leisner outlines the 12 keys and explains how a compensation plan is designed.
Don't make the mistake of borrowing or copying another company's compensation plan. Instead, listen to this podcast to learn what matters most when your compensation plan is designed.
The Compensation Plan Podcast
You can listen to the compensation plan podcast here.
More Resources From Sylvina Consulting