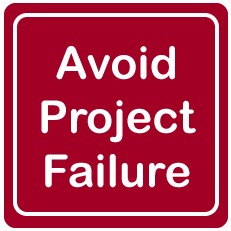 At some time in your life, you've probably read about what it takes for a project to be successful.  Equally important, however, is knowing what you should not do.
Whether your project is an MLM software implementation, the launch of a new direct selling company or the relaunch of one, a marketing campaign, or anything else that depends on activities to be performed by more than one person, there are some things that you should definitely avoid doing.
In this article, we'll share with you a very important list. While you should read this list and keep a copy by your side, to have a successful project, don't do these things!
Do not have a project manager.
For large projects, if you have a project manager, dedicate your project manager only part-time.
Do not choose a leader to manage your project; instead, choose a passive person who has a planned leave in the middle of the project.
Absolutely keep your project plan unpublished.
Do not have a single repository for action items.
If more than one department is involved in your project, do not encourage collaboration.
Make nobody accountable for the project's success or failure.
In theory, make your project the top priority for your resources. In practice, have your project take a lower priority.
Permit indecisiveness; postpone decisions.
If you keep missing deadlines, it's OK if you're close.
Assign resources responsibilities outside of their expertise.
Ensure a lack of urgency by repeatedly canceling or postponing project meetings.
Only have decision-makers in meetings inconsistently.
Disregard the advice of experts on projected timeframes for project tasks.
If a project task is behind schedule, do nothing. Only take corrective measures after a major deadline is missed.
Make this your project creed – "We never have time to do it right the first time, but we always find the time to do it over."
Let's Get Serious
The two most important factors for success on your project are:
Have the right people in the room for calls and meetings, including decision-makers.
Require complete transparency on the project plan, including assigned tasks and action items.
While doing these two things will help you to be successful, remember not to do the things on the first list.