by Karen Clark, My Business Presence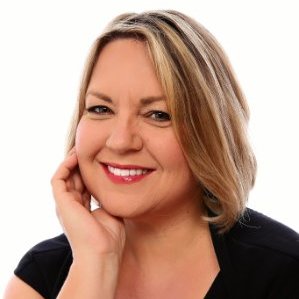 Company Pages on LinkedIn can only be created by corporations or small businesses whose owners own the business domain, website and have an email address associated with it.
When LinkedIn first introduced Company Pages, it seemed like a great idea.
Assuming it would be something like the Business Page on Facebook, many of us were excited to have a way to separate our business presence from our personal profile. We could now send out links and articles from the voice of the company, and attract new followers.
The problem was that there was no way to share the page to anyone, or to invite our personal connections to follow the page. Over the years LinkedIn has made many improvements to the Company Page and they are currently as of this writing testing out a completely revamped layout and administration panel to update them again.
Unfortunately, there is still no easy and logical way to simply invite someone to follow your company page.  So, you need a plan B.
8 Ways To Attract
Below are eight ways you can attract people to follow your Company Page to get exposure for your company:
Make it easy for them when they visit your website. Install a Follow button by grabbing the plugin code here.  This page will generate the code needed. For example, if you have a WordPress website, simply copy/paste the code into your web design where you want it, such as in a text Widget in your sidebar. (Dashboard > Appearance > Widgets. Then drag a Text widget to the desired area and paste the code into the text area and save.)
Similar to Facebook, the more interesting content you post the more likely your existing audience will see it and like or comment. The more engagement you get, the higher the likelihood that your existing followers' connections will also see the post as an item of "recent activity" in their feed. Post a variety of types of content such as links to articles, plain text status updates, or videos and images with accompanying captions.
Use the Share button to the right of the Follow button at the top of your company page. Share to your other social channels, or share as a public update or group post, with an accompanying caption. Share to individuals using the LinkedIn share button and then Uncheck the Post an Update button and select Send to Individuals. Type in the person's name and then a personalized message inviting them to Follow your company page.  You can do this shortly after initiating or accepting a connection request on your personal profile and let them know you'd love to connect on your Company Page and what they would receive if they do (helpful tips, information etc.)
If you prefer to keep your personal LinkedIn more limited to people you have met or done business with, it is certainly Ok to redirect people to your company page by responding to their connection request with a link to your Company Page. Click the arrow in the top right corner of their connection request after clicking See All to reply instead of accepting them. Include a message such as "Thanks for reaching out to me on LinkedIn. I am currently limiting my personal profile but I would love to connect on my Company Page where if you choose to Follow you will receive regular updates with information about XYZ industry and ABC topics. So nice to meet you!"  And include the Company Page link for them to click such as wwww.linkedin.com/company/YOURCOMPANY
Engage with existing followers when they comment on your updates. Comment back or ask a question that might enhance the discussion further amplifying the engagement and therefore your exposure. Any opportunity to engage with your audience is an opportunity to reach more people and solidify your connections.
If you publish a long form Article on LinkedIn through your personal LinkedIn profile, share it to your company page so your followers will see it and possibly engage on your Company Page. Since there is no built-in way to share from an Article to a Company Page, simply go to the top of your web browser while you are on your Article and copy the browser URL up to the end of the Article's title/name. Then visit your Company Page and paste it in the Share an Update box and add some additional words introducing your topic.
Share your Company Page posts to your personal profile, and/or tag your Company Page in an update on your personal LinkedIn profile. To tag your company name in any post, within your update type the @ symbol and start typing your company name. LinkedIn will provide a drop-down menu from which you can choose your Company Page. Then complete your update and when published, the company name will be a clickable link to your LinkedIn Company Page.
Place a Follow Company Ad or a Sponsored Update. These make it easy for targeted people to follow your Company Page. Follow Ads suggest your Page to the person in the form of a sidebar ad that shows their profile picture with arrows to your Page logo. Sponsored Updates increase the reach of your Page's updates and include a text +Follow link. LinkedIn's ad manager is at linkedin.com/ads
For more information including video tutorials about operating and promoting your LinkedIn Company Page visit the LinkedIn Resource Center.
If you need help with building your company's online presence, feel free to contact Karen to explore you can work with her to bring your company the visibility it needs to grow.
Who Is Karen Clark?
Karen Clark is one of the expert faculty members of the Direct Selling Edge Conference, the two-day school that provides education for direct selling companies.
Karen is a professional speaker and consultant specializing in teaching, inspiring and empowering entrepreneurs and those in direct sales to increase their online presence through smart and ethical Internet marketing techniques. Karen's expertise is based on marketing businesses online since 1998.
Her book, Social Media for Direct Selling Representatives, was published in January 2016 and is available at smdsbook.com. Her second book in the series, for Leaders, is due early 2017.
For speaking or consulting inquiries for your direct selling company or organization, contact Karen Clark directly at MyBusinessPresence.com or call 707-939-5709.