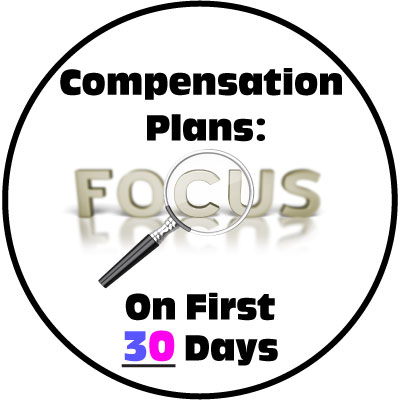 Compensation plans are complex systems, each component of which has one or more specific purposes.  This is the fourth in a series of compensation plan articles that focus on one important element to be considered in the design or improvement of all multilevel compensation plans.
The first three articles in this series are
The First 30 Days
Did you know that the first 30 days are the most important period in the career of an independent representative of a direct selling company?
Don't ignore the clock.  Studies have shown that representatives who sell and/or recruit within their first 30 days have a longer career with a direct selling company than those who don't.
Fast Start Programs
Retention-focused companies have Fast Start programs that encourage and reward specific behaviors.
A Fast Start Program is an initiative of a direct selling company that encourages and rewards representatives who meet specific selling and recruiting goals within a time period that begins with the day of enrollment and continues for 29 to 99 more days.
Most often, the rewards for new representatives in Fast Start Programs are specific products or product credits.
The rewards for the immediate sponsor and perhaps the sponsor's sponsor as well are based upon either (a) the same goals met by new representatives or (b) the volume generated by the new representative during his or her Fast Start period.
The Principle of Cohesion
Cohesion is the action of forming a united whole.
Be sure to set your Fast Start Program goals and rewards with full consideration for the other parts of your compensation plan.
If you're in need of help with any aspect of your compensation plan, contact me and we'll talk confidentially about your needs.