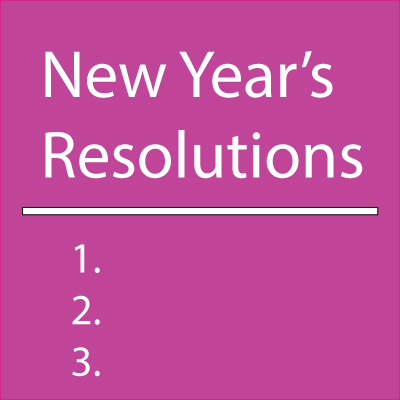 As each new year approaches, there is societal pressure to make one or more New Year's resolutions.  Perhaps you have felt it, or maybe someone has asked you what yours are.
As direct selling, referral marketing, and compensation plan consultants, we feel the pressure to make resolutions, too.
Most Popular New Year's Resolutions
According to the web portal of the United States government, these were the most popular resolutions people were expected to make:
We Teach Companies
Did you know that Sylvina Consulting is also in the education business?  Yes, that's right.  We educate direct selling companies on best practices and we do that in several ways.
Step #1
We believe that the more you know, the better decisions you will make for your company.  That's why we wrote our book, Start Here: The Guide To Building And Growing Your Direct Selling Company.
Our book contains an expanded Legal chapter with details on the landmark FTC cases against Herbalife and Vemma.  Learn what they mean for your company and what you should do now to comply with FTC guidance.
Don't just take our word for it.  Listen to what our clients Angelica and Kristy have to say about our 250-page book.
Step #2
Sylvina Consulting provides an extensive set of direct selling consulting services to new and established network marketing, MLM, and party plan direct selling companies.
One of our specialties is compensation plan design and improvement, but that is not all we do.
Whether you have an established company or your business has just begun, Sylvina Consulting can offer you information, advice, and solutions to meet the needs of your direct selling business or division.
We believe that options are always important when engaging a direct selling consultant. That is why with Sylvina Consulting, you can choose, by the project, our role in helping you, as an advisor or a developer.
We offer hourly consulting, project-based consulting fees, and package discounts. While meeting in person is always nice, travel is optional. We don't require that you come to us for the first day of consulting. If you'd like to meet with us in person, we'll come to you!
We have advised and strengthened many startup businesses, young companies, new direct selling divisions of established companies, and large multinational corporations. Our largest clients have included Avon Colombia, Conklin Company, Creative Memories, FreeLife, Genesis Pure, Mannatech, Natural Health Trends Corporation, Nature's Sunshine Products, Optionelle, Pure Romance, Qnet, and Younique.
Our full understanding of direct sales terminology, operations, and business practices and a network of industry resources developed over many years each add great value to a business relationship with Sylvina Consulting.
In addition to our work with direct selling firms in the United States, Sylvina Consulting has clients in Australia, Belgium, Canada, Colombia, Denmark, Finland, India, Israel, Mexico, Norway, Russia, Singapore, South Africa, Sweden, UAE, and the United Kingdom.
While English is our language of choice for business communication, we also speak Spanish.
Sylvina Consulting can help you in many areas of your business. Contact us at 503.244.8787 or you may request information here.
With more than 30 years of experience working with more than 400 direct selling companies, our clients have included companies in development, young businesses, and larger multinational firms.
With wisdom and advice from Sylvina Consulting, you can take your business to the next level!
What Matters Most
Abraham Lincoln said, "Whatever you are, be a good one." and "The best thing about the future is that it comes one day at a time."  I think he had the right idea.