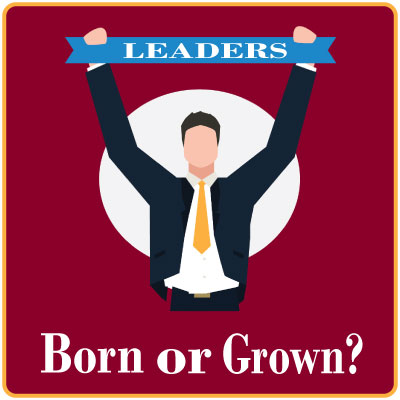 There are two schools of thought regarding leadership.  One says leaders are born, that is, they have innate qualities predetermined at birth.  Leadership is preordained, like eye color.
The other school of thought believes that leadership is a skill.  Like spelling, leadership can be learned.
Everyone wants more leaders, but how do you get them?
Do you find them or grow them?  The answers are "yes" and "yes."
Did you know that most of your company's leaders will be new leaders?  This means it is up to your company and its leaders to nurture new leaders.
Reward Leadership In Compensation Plans
Did you know that your multilevel compensation plan must reward three different leadership behaviors?  If you don't know about these three behaviors, read 12 Key Behaviors For Good Compensation Plans.
Leadership Development Programs
A Leadership Development Program is a company initiative with eight steps.  The steps are:
"Leader" definition.
"Potential Leader" definition.
Leadership development
Leadership training.
Leadership activities.
Leadership rewards.
Leadership promotion.
Team building culture.
8 Questions For You To Answer
What is a leader in your company?
What is a potential leader?
How will potential leaders become leaders?
What do leaders need to know?
What do all leaders do?
What do new leaders receive when they become leaders and what do the upline leaders get when he or she helps in leadership development?
How do the company and the field promote the leadership opportunity?
In addition to promoting leadership, how will your company and your field promote team building?
Leaders Are Important
Leaders are so important to the success of all direct selling companies. They sell more, recruit more, and stay active in the business longer than the average representative.
That's the good news.  The bad news is that all leaders eventually stop acting like leaders.
What should you do if your leaders stop leading?
Develop + Attract More Leaders
If you wish to be a more effective leader yourself or if you need help developing or attracting more leaders, call us at 503.244.8787.