By Karen Clark of My Business Presence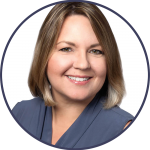 Spring is in the air, so it is time to do some Facebook spring cleaning. Whether your company is a seasoned Facebook veteran or 2016 is the year you plan to really take off with Facebook marketing, the following practices will help position your company to maximize results from this powerful social platform.
FB Best Practices
Leave your company's URL off of your Facebook Page posts. Including your company's web address deters your representatives from sharing your posts intact, when the link cannot be changed to their own personal website address. Instead, simply encourage your readers to contact their consultant for information, or leave off a call to action all together. Readers who do not yet have a Consultant will be able to get to the corporate website in your About tab.
Do not use or allow your corporate Facebook page to be used for distributor communication other than to provide content they can share. Facebook business pages are public and your consumers and prospects are following and interacting with your brand. Conversations with the field belong in closed Facebook Consultant-only groups or other communication venues.
Balance the content of your public facing Facebook posts so that the majority are not promotional in nature. Use mostly posts that educate, empower or entertain your readers on a topic related to your product or opportunity without direct calls to action whenever possible. Occasional promotions are great – just not every day. This will get you better response over time among your readers who will be more compelled to like and comment on your posts. It also sets an example for the field.
Respond to comments, private messages and visitor posts on your Page within 24 hours. Neglecting to respond to your readers discourages interaction and damages brand loyalty. Use the small "reply" or "message" link under a specific comment to address anything directly with the person commenting. In general, your corporate page should aim to post the last comment in a conversation so that your readers know you are responsive and engaged, too.
Social media is about relationships and does not primarily work on "campaigns" like other marketing avenues do. Avoid sudden increased promotional activity when you have a special offer, or near the end or beginning of the month. Consistent attention and relationship building throughout the month builds trust. Learn to leverage powerful targeted paid advertising on Facebook if you feel you need an additional boost to meet the needs of a certain corporate initiative.
Be aware of and stay in compliance with Facebook's terms of service. There are specific rules about running contests, permissible ad content, use of profiles for business, and other regulations. For example, it is not allowed to ask people to share a post in order to be entered into a contest. We want the field to follow policies and procedures. Set an example by complying with Facebook rules.
Avoid outside third party scheduling tools for your Facebook Page. There is a built-in "schedule "button on every post next to the "publish" button which is much more effective in allowing you to plan your posts in advance. Studies have shown that using outside tools lowers your posts' visibility in the news feed.
Who Is Karen Clark?
Karen Clark of My Business Presence is a speaker and the author of the new book, Social Media for Direct Selling Representatives.
Her book is the only comprehensive resource written specifically for those in direct sales.  Karen's training comes from a place of teaching representatives to connect with people, not collect people.  Find out more at www.SMDSBook.com