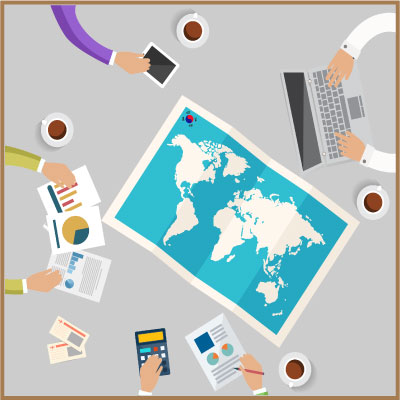 5 Ways to Know When
Planning corporate meetings and incentive travel events seems simple at first. You just book a hotel, arrange some travel and you are all set, right? Wrong.
Even though we have all attended them, running them in a flawless and professional manner is a completely different story.
The reality is that event planning can be challenging if unprepared. It demands time, focus, research, budgeting, logistical skills, and relevant knowledge that many corporate leadership teams simply do not possess.
Sadly, far too many companies try to figure it out on their own to save costs and their event becomes an epic disaster. Why? Simply put it is not a core competency and nor should it be.
Here are some top signs that it is time to call in some help.
You need to deliver an amazing experience and cannot risk failure.
Your events, from product launches, sales meetings, and incentive recognition, impact KPIs and bottom lines. The job of the meeting professional is not just to execute a seamless experience. It is understanding your organization's challenges, culture, needs, goals and KPIs to offer you an overarching events strategy that enables growth, positive behavioral change, and financial impact.
You do not have the time upfront, internal resources, and external relationships.
There is an average of 300 individual tasks and deliverables in an incentive travel or meeting project timeline. Events can take months (or years) of lead-time planning. If you or someone at your organization does not have time or expertise to handle all the details, it makes sense to hire help.
You can certainly plan an event without a deep roster of vendor relationships. But your negotiation power will be limited.
However, when you have established relationships with hotels, transportation companies, airlines, and other vendors, you can often better negotiate discounted group rates or concessions for your attendees. That is what incentive travel and meeting management firms bring to the table.
Not to mention, strong vendor relationships can help guarantee all the little details will be handled appropriately and timely. Vendor management alone can be a daunting and time-consuming task to ensure you are getting the best service possible at a reasonable rate.
You have never been to the locations being considered.
Google can only tell you so much. Firsthand knowledge of your event location will help guarantee the success of your event.
Meeting management firms have a wealth of global knowledge at their disposal and are focused on equipping you with unique, uncommon facts and proven, direct experience and opinions so that you feel confident in making an informed decision about your final event location.
Experienced incentive travel and meeting management firms help you choose a location that best meets the goals, needs and budget for your event.  They have staff with first-hand experience in hundreds of worldwide destinations and cumulative experience at thousands of properties.  And, if their experience is not firsthand, they will arrange a comprehensive site inspection for you to see it for yourself before you make the decision and investment.
You are unfamiliar with legal and logistical requirements for international events.
International events can be tricky – especially when you are responsible for the safe arrival of your employees, clients, speakers, and vendors.  If you are not aware of the hospitality guidelines or country codes of conduct requirements needed for your industry, it pays to get help from an expert who does.
You cannot afford to ignore the logistical challenges for group travel – including obtaining visas, having accurate participant documentation, reserving airlines, providing alternate transportation, arranging shipment of materials through customs, and knowing the nuances of cultural differences in the industry.
Standard contract clauses can differ from country to country.  Also, most countries charge Value Added Tax (VAT) to all meeting costs, and meeting experts can walk you through tax refund blue-tape and even legal avoidance altogether.
You lack the tools or technology.
Are you able to source venues with electronic Requests for Proposals to a database of over 300,000 options? Can you provide online event registration and onsite mobile apps to your participants? Can attendees book airline reservations with an online agent and 24/7 customer assistance?  If you do not have these technologies at your disposal, you need to bring in help from someone who has the tools, technology, and people to make it happen seamlessly.
In closing, before you plan your next event, make sure you have the proper negotiation skills and adequately trained resources in place to get the job done right. If you do not have those skills and resources internally, it makes sense to hire a meeting management firm.
Submitted by:
Terrie Rickard
Vice President of Operations
ADI Meetings & Events
June 11, 2021