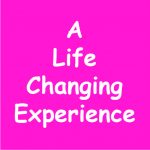 "This is a must for all MLM and party plan companies. This conference was the best and most informative conference I have attended." Mike K.
"I am in business almost 20 years and this is the first time I have come to a consulting conference. I found I made most of the mistakes the consultants tried to teach us to avoid. I learned the hard way! I wish I could have attended a conference like this 20 years ago. This was a great learning conference, no purchase required! I learned a lot."  Jim C.
On July 12-13 in Salt Lake City, the 20th Direct Selling Edge Conference  will be held for new and established network marketing and party plan direct selling companies.  This will be our only conference in Utah in 2018.
Conference Highlights
Low Cost
$250 per ticket for two full days of direct selling education for new and established companies.  Two or more tickets are only $200 each.  Lunch is included each day.
High Value
"The information presented at Direct Selling Edge  was worth 10 times what I paid to attend."  M. Kunas
"I came to this conference two years later than I should have. Had I come earlier, I would have saved over $100,000 and two years."  T. Baker
"Very professional, very informative, and classy (no sales pressure, thank you!). Totally worth not just the conference fee but also my flight, hotel, etc. costs. Very glad I decided to invest my time and money in this very educational two days."  B. Brandt
"The price of this event is a bargain. I have paid thousands of dollars more to attend conferences that were less informative, less instructive, and less friendly."  J. Markham
Great Content
At the Direct Selling Edge Conference, you will learn
how to design or improve your compensation plan
how to recruit and develop more field leaders
what to teach your reps about using social media
how to comply with current legal regulations
when to implement field compliance
what to do before you obtain or replace your software
how to manage your projects better
secrets of successful companies
mistakes to avoid
wisdom from our direct selling experts faculty team
answers to your questions
and so much more.
Not Just For Startups
"For experienced MLM management teams like ours, attend and you will leave with increased awareness in critical areas of your business. On behalf of my colleagues I wanted to express our sincere thanks for putting on a professional informative conference. I found the speakers, topics, and content as excellent resources for both first time MLM start up business owners and experienced MLM management teams. You put together an agenda showcasing one professional speaker after another completely in command of their subject matter. It is hard to accurately describe just how valuable this experience was for us. This conference was a blessing. You exceeded our expectations. For every person starting a new MLM company, this conference is a must! "  B. Kinsella
"Great information from a variety of experienced sources, applicable for established companies and those just starting out."  W. Sutherland
"We have been in business for a few years. This conference is a must not just for startups. I loved it so much and it is so informative that next time I'm planning to send my CFO, my Executive Assistant, and my Customer Service Manager."  Laura B.
Amazing Speakers
"Your presentation skills, passion, and knowledge are fantastic. The seminar went beyond my expectations and offered a lot of value." – Jennifer S.
"The quality and knowledge of this conference's speakers are simply amazing. "  Laura B.
Not Like Other Conferences
"Attending the Direct Selling Edge Conference  was different from any other MLM conference I had been to before. I've been to other conferences where they try to sell you services. They give you information, but the difference with this one was we actually left with actual steps, tasks we can take, things we can get done to make sure we are successful."  B. Nonami
"I went to another company's conference last spring. I learned more in the first two hours of this conference than I learned in two days with the other one. The content shared was detailed and specific. I now know how to proceed with our company."  G. Wolken
"Thank you for the excellent conference. We were both thrilled that our investment of time, money, and energy were not wasted. Initially, I was a bit skeptical considering the other conference we attended really offered no nuts and bolts. This conference gave a great amount of detail. Have a great afternoon."  T. Wallen
After Attending
When you return home, you will use the knowledge you've gained at the Direct Selling Edge Conference to take new action steps to build or grow your party plan, social selling or network marketing company smarter and faster.
Today
Today is a great day to register to attend the Direct Selling Edge Conference .  Come to Salt Lake City to learn how to build and grow your direct selling company smarter and faster.
We look forward to meeting you in person on July 12th and 13th.  Questions?  Call or text Jay at 1.503.784.7873.