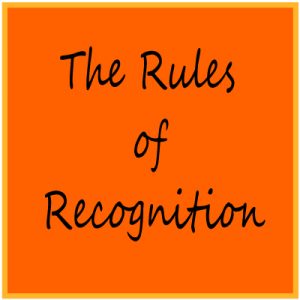 As a direct selling company or a referral marketing company, one of your primary goals should be to attract and retain your independent sales representatives.
Distributors and consultants are not employees who report to work each day with regular contact with their supervisors. They are independent contractors who are operating their own businesses. This means that all of what they do is truly up to them.
A Recognition Business
Money will help to keep your representatives working, but it's not enough!
Everyone loves to be praised. At their core, direct selling companies are in the "recognition and praise" business. Truly, yours is a recognition business. You also happen to sell products or services.
Rules of Recognition Road
Offer praise early and often.
Begin with new representatives.
Define one set of achievements that are worthy of recognition for new representatives, a second set for potential leaders, and a third set for leadership.
Set the perceived value of each reward as commensurate with the recognized achievement.
Name the achievements you will recognize using words that are specific to your company's culture.
Recognition isn't a secret! Publish the specifics of your recognition programs to your representatives.
Make recognition public! Announce these achievements in the company's monthly newsletter or magazine. Also, announce achievements at meetings and on conference calls. Call on some of the achievers to share what they did to achieve the goal.
Highlight the most difficult of the achievements on your company's walls with photographs of the achievers.
Have the company owners or top management personnel make telephone calls to recognize some of these achievements, too.
Design contests that encourage and reward extra efforts at personal recruiting, personal sales, team development, and team sales.
Resist the urge to limit winners of a contest to the "top 10" or top any number. If your contest benefits only your top performers, most everyone else will decide not to even try to attain the goal you've set.
Instead, set specific goals with equally specific rewards.
In addition to rewards offered through contests, bestow attractive and memorable awards to representatives who achieve compensation plan goals, including promotion to some or all of the titles in your compensation plan.
Budgeted Recognition
Recognition, awards, and incentives are each vitally important to the success of all direct selling companies. Direct selling companies spend between 3% and 8% of sales on these items.
While this percentage is small relative to a compensation plan payout percentage of 38-60% of sales volume, recognition is equally important to your sales representatives and for this reason, it should be equally important for you, too.
Recognition Beginnings
New companies and small companies don't have the budgets to send their representatives on lavish cruises and trips offered by larger companies.
You can begin with recognition initiatives like exclusive logo clothing (not available for purchase; you can only win it!), "dinner out with the owners", or an airline ticket up to $500 anywhere in the country.
Remember to take both still photographs and videos of your representatives at events where achievements are recognized, as these will be treasured memories not only for them but also for you.
Plan Ahead
Representatives often compare this year's incentive trip to those of previous years. Many expect the current incentive to be even bigger and bolder than the last one. Be aware of these tendencies. Don't do something once that you are unwilling to do again.
Creativity Needed?
If you are short on ideas for recognition for your company, give us a call at 503.244.8787. We may have just what you are looking for!