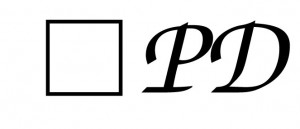 Product development is not a task you should check off your list. That's because it should never be completed!
What's New?
Independent representatives and their customers expect you will offer new and improved products. Direct selling companies want their representatives to consume or use personally more of their products. Both network marketing and party plan companies recognize that the success of their representatives is based in part on selling to the same customers more than once.
Simply put, new products and product reformulations are essential to help keep representative-customer relationships intact.
About Product Development
Did you know that product development is a 12-step process?  The steps include:
Generating ideas
Filtering ideas
Developing a product concept
Researching the market
Creating a prototype
Testing the prototype
Refining the design
Producing the initial run
Testing the product for efficacy and customer acceptance
Adjusting the design as needed
Producing the second run
Creating product description and training materials
That's 12 steps to do before your new product is ready to be sold at large!
How Often
If yours is a party plan company, it's likely you have a catalog. Timing new product introductions with the release of the next catalog makes good business sense.
If your products are few in number of if you don't have a catalog, that's OK, too. You are free to release new products without concern for the timing of catalog printing.
Whether you announce new products annually, quarterly, monthly or periodically, doesn't matter as much as having a pipeline stocked and ready for new product announcements on time.
Big Deal!
When you release new products or new product formulations, make the release a big deal. Celebrate the unveiling of new products as a big accomplishment, but don't congratulate yourself. Instead, focus on the benefits independent representatives and customers will experience from the new or improved products.
Sneak Peak
If the number of new products released at any one time is relatively small in number (one to five products), you could offer your independent representatives an option to enroll in a new product "autoship" program where they would receive one of each item, perhaps even at a discounted price. To learn more about autoship, click here.
Another approach is to limit the shipment of new products to representatives who meet specific criteria (minimum title of X or personal sales volume of Y or some other measurement).
Training
In your excitement to announce and begin selling new products, don't forget to include training materials. That's part of the 12th step.
Conclusion
New product introductions are essential to the success of all direct selling companies. Whether yours is a party plan company or a network marketing company, product development is a task that is never done.