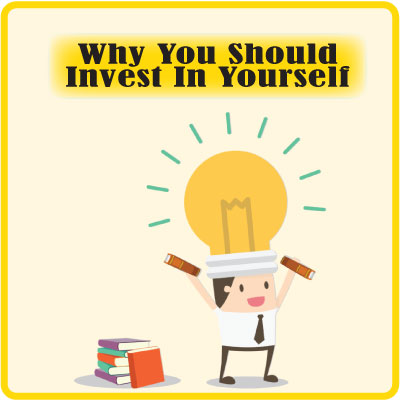 If you are building or growing a direct selling company, your success in business depends on what you know.
The smartest business leaders are always students. They never stop learning.
If you want your sales force to understand the importance of continuing education, your sales leaders need to show them by example.
Who shows your sales leaders that we should never stop learning? That would be you.
When You Know More
Everyone becomes better when they know more.  Lack of knowledge is often the cause of poor decisions.
"If I only knew what I know now, well, things would have turned out differently."  How many times have you said these words aloud or to yourself?
Our lives are like a race.  The more we know, the better job we'll do in keeping up with the pace.  We can learn either from personal experience or from the experiences of others.
When we learn from personal experience, we make many mistakes and spend lots of money on the wrong things.  While we may emerge smarter at the end of our life's journey, the positive impact we have on others and upon ourselves will be a small fraction of what it could have been.
When we make the conscious decision to invest in our continuing education, several wonderful outcomes occur:
We learn what we need to know faster.
We become smarter entrepreneurs.
We spend less money on mistakes.
Our minds and bodies don't get so banged up.
Our sales leaders see that we follow our own advice, and they follow our lead.
Our impact on the world is so much greater.
More people benefit from our leadership.
New doors of opportunity open for us and our sales force.
Our businesses continue to grow.
We feel great!
How We Can Help You?
The success of your MLM or a party plan direct selling company is influenced directly by the demand for your products and services, the marketing initiatives of your company, the design of your compensation plan, the ability of your field to recruit, the delivery on your company's promise to support and empower its independent representatives, and the ability of your company to act and react well to market forces.
Sylvina Consulting's mission is to educate the owners, management team, and independent representatives of direct selling companies with information, wisdom, and solutions to improve the health and stability of their businesses.
Truly, we at Sylvina Consulting are in the education business, the business of educating direct selling company owners, executives, and independent representatives.
In 2008, we wrote our 250-page book on how to build and grow a direct selling company.  It was revised for its 5th edition in 2020.
In 2011, Sylvina Consulting joined forces with Kevin Thompson of Thompson Burton to offer a two-day school for owners, executives, and employees of direct selling companies, the Direct Selling Edge Conference, which is held several times yearly in different cities across the USA.  During COVID times, we offer this conference via live and recorded webinars.
All of our faculty members are experts in their respective fields.
In addition to our book and school, we provide a full set of consulting services for party plan and network marketing companies of all ages and sizes.  One of our specialties is compensation plan design and improvement.
Invest In Your Education
You don't know what you don't know.  You do know that you need to know more.
Never stop learning.  Decide to become a perpetual student.
Start by making the choice to spend some money and time on personal education.  Gain the benefits of wisdom imparted by others.  Teach your sales leaders to do the same.
As a result of your commitment to learning, watch your company thrive and the businesses of your independent representatives and sales leaders continue to grow.