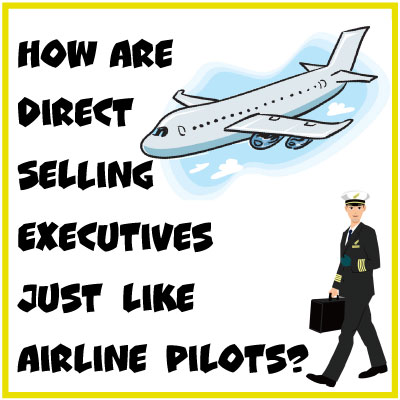 Just like an airplane pilot, operators of direct selling businesses need to have an accurate set of gauges.
Do you have all the information you need to run your business? If not, you're flying partly in the dark!
Recruiting, activity, sales, retention, compensation, rank promotions, and demotions… each offers a different view of your business.
Measuring key operating indicators in each of these areas is important, but it's not enough. For effective piloting, the data needs to be compared not only to historical values for your company but also to industry averages for your type of direct selling business.
The analysis is vital to understanding what the measurements truly mean for your company.
It's not sufficient to rely upon the canned reports provided by your MLM software company, for your business is different in one or many ways from others. These differences need to be addressed in the indicators you monitor for your business.
Here are four steps you can take today to become a better pilot of your business:
Identify the key operating indicators for your business. Have you identified all of them?
Obtain the raw data that comprises these indicators.
Perform analysis to uncover the meanings hidden in the data. Do you know where to look?
Take action as needed to keep your business healthy and strong or to respond proactively to problems found as early as possible.
Without using a dependable set of gauges, an airline pilot is far more likely to crash. Don't risk your business by flying by sight only.
Sylvina Consulting offers a free, 30-minute consultation on your key operating indicators. For details, call Jay at 503.244.8787 or email jay@sylvina.com.