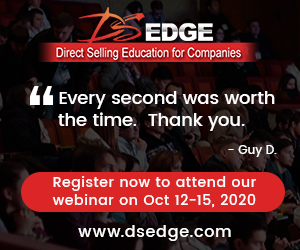 If you have or will have a direct selling, network marketing, party plan, social selling, or affiliate marketing company, you should register today for our Direct Selling Edge Conference Webinar.
This is an industry event for new and established direct selling company owners and employees to learn how to better operate their businesses.
At one of our early conferences, one attendee keenly observed, "This is not just a conference.  It is a school for companies."  He was absolutely correct.
While in the past we held Direct Selling Edge in person, our 25th conference will be presented as a Livestream Zoom webinar with recordings included.
This is great news!  You can now learn from us without having to travel!!
Everyone who wanted to attend this conference in the past, but couldn't attend due to travel limitations can now register and watch it live and/or watch the recordings until November 30th.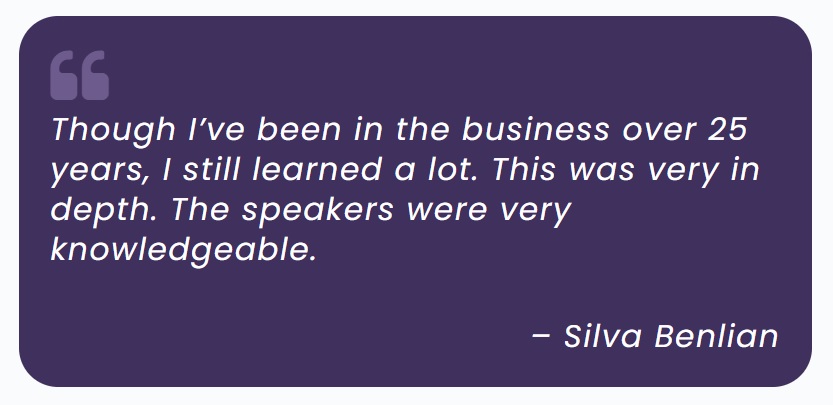 The dates are October 12-15, 2020 from 9:00 AM to 12:00 PM Pacific time each day.
Are these dates not good for you?  If so, don't sweat it.
Included with your registration is access to watch the conference presentations afterward on-demand until November 30th. 
Tickets are only $150 each for singles and $125 each for two or more, for 12 hours of direct selling education for companies like yours.
The more you know about how to start or grow your company, the better decisions you will make regarding yours.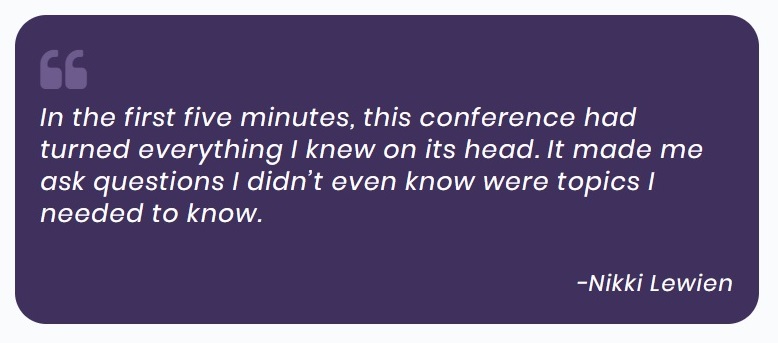 Hosted by top compensation plan expert Jay Leisner of Sylvina Consulting and leading MLM attorney Kevin Thompson of Thompson Burton, this conference has been held several times yearly since 2011.
If your company is new, this conference will be an important step to get your company up and running successfully.
If your company is established, this conference will also be important to help you to improve your company in many ways.
Either way, don't wait.
Single tickets are $150 each and two or more tickets are only $125 each.  Each ticket purchased grants you access to both watch the conference live on October 12-15 and watch it later on-demand until November 30, 2020.
Below is a link to register and view the agenda for the Direct Selling Edge Conference Webinar:
Feel free to reach out if you have any questions by texting or calling Jay at +1 503.784.7873.