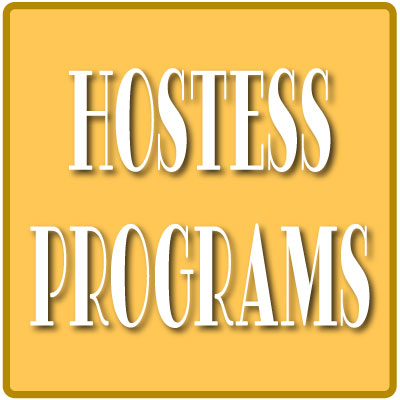 Hostess programs are indeed like mini compensation plans for hostesses. They are designed to motivate specific behaviors.
What behaviors are we talking about?
If you'd like, you can use the list below to assess your hostess program.
Bookings
A hostess program is one of the key motivators to encourage guests at a home party to host their own future. The future of a consultant's business is directly tied to bookings, so bookings must be encouraged by hostess programs.
What are you doing to encourage guests to host a party? Are your sales events truly enjoyable experiences? Will enough guests wish to repeat their experiences, but this time as hostesses? If not, you have work to do!
Purchases
While your hostess program should offer a free gift and "hostess dollars" based on retail sales which can be redeemed for products of the hostess's choice, you should also encourage the hostess to spend money on discounted products. Why is this important? It's important because when a hostess spends her own money, the profit you earn on her purchases helps to pay for the hostess dollars that were given to her.
The best hostess programs not only reward hostesses well, but they pay for themselves from the dollars spent by hostesses on discounted products!
Second Time Around
Does your hostess program specifically reward previous hosts? If not, you are missing an important opportunity to make your hostess program truly remarkable.
A Measurement Culture
Are you carefully monitoring each component of your hostess program? Do you know which parts are working well, or which ones are lacking? Are you examining results not only across the board of all consultants but also by individual consultants?
If not, you should start measuring now!
Conclusion
Hostess programs are a vital component of all party plan direct selling companies. While the compensation plan for consultants is important, too, if yours is a party plan company, don't forget this mini-compensation plan.
For help with yours, contact us at Sylvina Consulting at 503.244.8787.