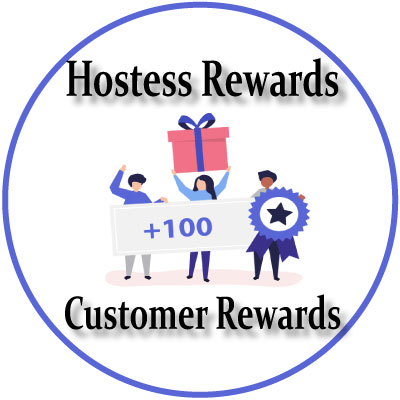 Free and discounted products are the rewards that direct selling companies offer to customers and hostesses.
While the rewards provided to customers and hostesses are similar, the behaviors we want to see from each are different.  In this article, I will explain these differences so you will see why a one-size-fits-both approach won't work.
Customer Behaviors
In our special report 20 Secrets of Successful Direct Selling Companies, the 13th secret is:
Make your M.O. (modus operandi) multiple orders.
We want customers to buy again and again.  We can encourage and reward this behavior by providing customers with free products or product credit for their consistency in placing orders or for their total purchases over time.
We may also want customers to introduce the company's products to their friends.  We can offer those who refer customers free products or free product credit when their personally referred customers make purchases.
Customer rewards are not dependent on a party's sales.
The common thread throughout all customer programs is to reward customers for activities performed over a long period of time.  Think marathon.
Hostess Behaviors
Hostesses invite their friends to a party, whether held online or in-person, or both.  They earn free product credit and discounted product purchase opportunities, the amounts of which are based upon the purchases made by those who were invited to the party.
Hostess Rewards are based fully on the sales generated at a single party.
The common thread of all hostess programs is to reward hostesses based on the sales made over a short period of time.  Think sprint.
Mustard and Ice Cream
Mustard and ice cream are each tasty, but together they would make a nasty treat.
Don't make the mistake of mixing desired hostess behaviors into a customer loyalty program.
Customer loyalty should not be tied to the sales made to other customers at a party, whether real or cobbled together to meet a party minimum.  Likewise, hostess programs should not provide rewards for sales made over a long period of time.