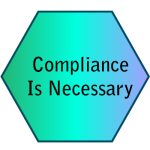 Compliance is never a favored topic. However, in the direct selling industry, it is a necessary one.
When the public is provided with a product that is intended to be distributed and may attract high visibility, there needs to be company ownership.
In fact, regulation states and legal action sets precedent that the company does indeed have skin in the game. Therefore, direct selling compliance departments should be embraced as an essential cog in the company machine.
To build an effective compliance department, consider a mixture of lo-tech and hi-tech. For example, go the lo-tech route by building positive relationships with your distributors. Get to know them so when you call with a policy issue, they aren't immediately concerned that a compliance person is on the line. To support this outreach, use the hi-tech option to find policy liabilities on social media. This will allow for more time to work with distributors and less time doing administrative work.
As a compliance professional, protecting your company is top priority. Start with listening to the distributors and providing them a stage to explain their story when discussing a social media case. Then, it is time to talk about removing or editing the post and discuss options to get the distributor's message out there in a compliant manner. When using this process, distributors feel heard and are more likely to run marketing concepts by you in the future. This is where a low-tech approach is necessary.
In regard to hi-tech, software monitoring provides the best approach to learn how your brand is being used online. Reviewing policy issues will not only help eliminate regulatory concerns but may provide a pattern that shows what marketing materials need to be created for the field.
For more information about compliance, feel free to contact Erin McGinnis at mcginniscompliance@gmail.com.