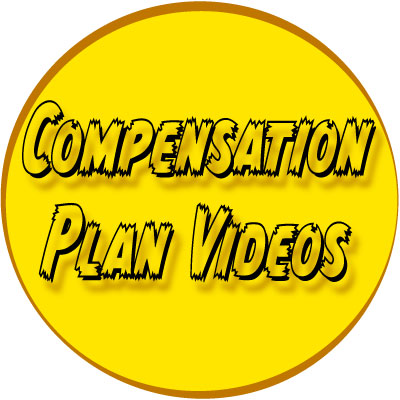 Here are 27 educational videos on compensation plans that Jay Leisner, President of Sylvina Consulting, has recorded.
Compensation plans are one of the most important ingredients in the recipe for direct selling company success.  The more you know about multilevel compensation plans, the better.
About Jay Leisner
Jay Leisner is a top direct selling and compensation plan expert, a trusted adviser to new and established network marketing and party plan companies. For more than 30 years, Jay has enjoyed assessing and improving party plan and network marketing companies across the globe.
In 2004, 2006, 2009, and 2014, Jay gave presentations on compensation plans and field leadership development at conferences held by the US Direct Selling Association.
He traveled to South Africa in 2015, 2016, and 2017 to conduct workshops on compensation plan design and recognition programs for member companies of the South African Direct Selling Association.
In 2017, Jay spoke at the Canadian Direct Sellers Association Meeting on the importance of recognition and in 2018, Jay led a workshop on recognition at the Annual Meeting of the USA Direct Selling Association.
More than just a compensation plan expert, Jay is exceptionally skilled at advising new and established companies on business strategies. Before offering advice or solutions, he asks important questions to understand each client's specific concerns and goals.
Jay is also great teacher. He wrote the powerful 250-page book for new and young network marketing and party plan companies: Start Here: The Guide to Building and Growing Your Direct Selling Company.
Compensation Plan Videos
Why Simple Compensation Plans Don't Work
How Is Your Compensation Plan Doing?
Are You Thinking About Making Changes To Your Compensation Plan?
Four Reasons To Improve Your Compensation Plan
Is Your Compensation Plan Broken?
Compensation Plan Myths
What Is A Simple Compensation Plan?
Are Simple Compensation Plans Safer?
The Compensation Plan Teeter-Totter
Why Does It Take So Long To Program A Compensation Plan?
Common Compensation Plan Mistakes
Compensation Plans: How Much To Reveal
Why Your MLM Software Company Should Not Design Your Compensation Plan
About Compensation Plan Transitions
Compensation Plans: Why Structure Matters
What Is Compensation Plan Compression?
Compensation Plans: Focus On Customers
Compensation Plans: Focus On Binary Plans
Compensation Plans: Fast Start Programs
An Assessment Of Stair-Step Compensation
Compensation Plan Or Software First?
Why You Should Design Your Compensation Plan Before You Get Your Software
When Can I Use Another Company's Compensation Plan?
Compensation Plans: How Much Recruiting Do You Want From Your Leaders?
Compensation Plans: 22 Steps For Successful Changes
The Compensation Plan Conference