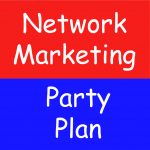 On October 11-12, 2018, direct selling company owners and management team members will come to Franklin (Nashville), Tennessee to learn more at the 21st Direct Selling Edge Conference.  The knowledge they will take home will be priceless.
Did you know that the short-term and long-term success of your company depends on how much you know?
If you own or are employed by a direct selling company and you want to have sustained success, it is more important than ever for you to attend the
Direct Selling Edge Conference
.
What Is Direct Selling Edge?
The Direct Selling Edge Conference is a two-day school for new and established network marketing and party plan direct selling companies.
Hosted by top compensation plan expert Jay Leisner of Sylvina Consulting and leading MLM attorney Kevin Thompson of Thompson Burton, this conference has been held 20 times since 2011.
Attendees learn how to design or improve their compensation plans, what they need to know and do about current legal regulations, what to teach their independent representations about how to use social media the right way, how to attract more experienced field leaders, how to build a great company culture, how to build an effective distributor compliance department, and so much more.
What Do The Reviews Say?
The reviews say it all.  To read what other companies have experienced at these conferences, check out the 100 reviews.
When Can I Learn What They Learned?
You're in luck.  The next Direct Selling Edge Conference will be held soon on October 11-12, 2018 in Franklin, Tennessee, only 20 miles from Nashville.
Come for the education, but then stay for the music.  Nashville is the music capital of the USA.  Think of it as a perk for being near the right neighborhood!
The faculty members of the Direct Selling Edge Conference are each leading experts in their respective fields.  The topics and content taught are suitable for both startup companies and companies already in business, as wisdom is shared in each and every session.
After you attend the Direct Selling Edge Conference, you will return home with action steps you can take right away to build or grow your company faster.
In addition to education, you will have an opportunity to personally meet with speakers at consulting appointments at the end of each day.  When you attend, you can receive up to four hours of consultation from industry experts at no additional charge.
What Does It Cost?
The Direct Selling Edge Conference makes direct selling education for companies affordable. Individual tickets are $200 each and two or more tickets are only $150 each.
Is The Hotel A Good One?
Yes.  The venue is the Drury Plaza Hotel Franklin, an outstanding hotel with a full breakfast, afternoon snacks, and evening drinks included at no extra charge in your room rate.
For a limited time only, you can reserve your hotel room at the DS Edge special room rate at the Drury for only $159 per night.  To get that rate, book your room as soon as possible before our blocked rooms are gone.
Anything Else?
Answer this important question:
"If you could learn information to avoid making big mistakes, to make better business decisions, and as a result, your direct selling company will grow faster, would you invest two days of your time today to learn this information that will help you for many years?"
If, like me, your answer is "yes", register today to attend the Direct Selling Edge Conference.