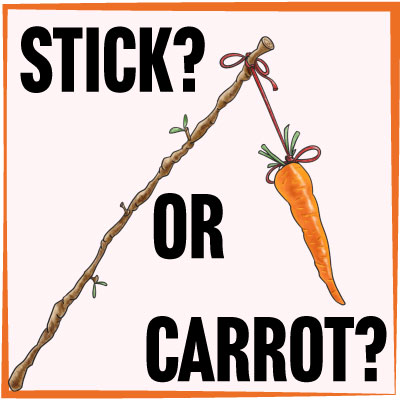 One of the differences between some network marketing companies and pyramid schemes is the presence of customers who don't participate in the income opportunity.
For many network marketing companies, however, there are very few retail customers who aren't also independent representatives.
In the Omnitrition, Trek Alliance, and Equinox cases, courts found problems with the payment of commissions on sales of products to participants in the income opportunity.  Even so, these court case precedents do not constitute laws.
Network marketing companies operate under the jurisdiction of several types of legal authorities, including the Federal Trade Commission, the Food and Drug Administration, state laws, and the activities of State Attorneys General.
To operate legally and avoid being classified as a pyramid scheme, many MLM attorneys recommend that that network marketing companies do all of the following:
Price the required starter kit at the company's cost.
Don't make product claims that can't be independently verified or that infringe on the rights of protected classes of people.
Publish only verifiable income claims.
Pay commissions and bonuses primarily on the sales of products or services.
Have the majority of sales made to non-participants in the income opportunity.
Offer a liberal return policy to both independent representatives and retail customers.
Sadly, I have seen network marketing companies, with or without legal counsel, fail to do any or all of these things.
The toughest one for compliance is number 5.  I call this one "the sleeping elephant in the room."
While party plan companies comply with this recommendation with no complaints, many network marketing companies struggle with it because of the following problem inherent to their products or services:
"Few will buy the products or services unless they are independent representatives!"
What is the problem?  It's either the price or the product itself.  One or both aren't palatable except to those who plan to make money through the income opportunity.
For these companies, I recommend product line extensions and product pricing to serve the "customer only" market.
The Direct Selling Association (DSA) has fought hard to preserve the rights to pay commissions and bonuses on the personal purchases of products and services by independent representatives and so far, this remains legal.
While there is no codified law today that specifically requires sales to non-participants in the income opportunity, the future is uncertain; it may bring us that law.  In addition to minimizing business risks from this possibility, I would say it's best for businesses of network marketing companies to have pure customers.  After all, they are in the business of selling products and services. Why not sell them to everyone, not just to independent reps?
When there are more sales to customers, the benefit to representatives and to network marketing companies alike is a higher per-representative sales total, which means both representatives and customers will earn more money.
2016 Update:  Recent FTC actions have imposed penalties upon companies with insufficient sales to customers who are not income opportunity participants.  
Where does all of this leave network marketing companies?  I say it leaves them in the position where they should encourage sales to customers who are not representatives.
Should a carrot or a stick be used?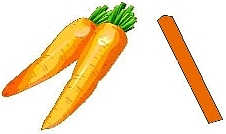 Carrot – Offer incentives to encourage retail sales (rebates on personal sales volume and/or retail sales pools)
Stick – Require each participant  in the income opportunity to have retail sales to be active and eligible to earn commissions and bonuses
The most conservative approach is to use a stick.  Very few network marketing companies, however, use a stick.
Surprisingly, while there are more carrots used than sticks,  many network marketing companies simply ignore that sleeping elephant in the room.
I see it and hear it breathing.  Can you?